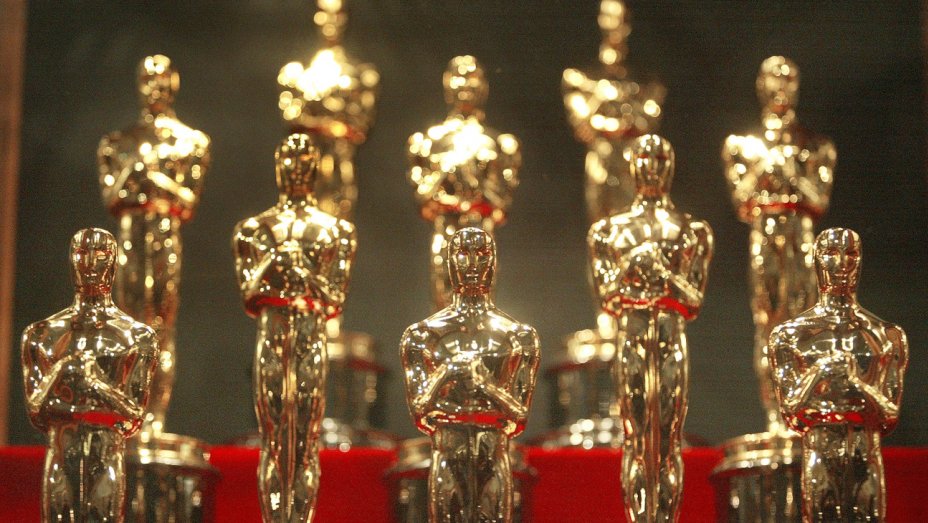 Okay, so, we should all know the drill by now, yeah? The Oscars are about to happen, and even though they're a deeply flawed ceremony that tends to play to the sensibilities of an out-of-touch voting block rather than award films that will truly stand the test of time (see The King's Speech, which is aging into a hard Jeopardy question and an obscure Office reference), and hand out acting trophies to people seen as "due" rather than deserving (Al Pacino losing for The Godfather Part 2 to Art Carney for a film nobody remembers, so Pacino had to win for Scent of a Woman over Denzel Washington in Malcolm X, and so on and so forth), they remain my little film-based obsession.
So here are the nominees for Best Picture of 2018, in the order I prefer them, this time with Hot Takes and, borrowing a page from this Twitter genius, out of context John Mulaney quotes, why not!
8. Bohemian Rhapsody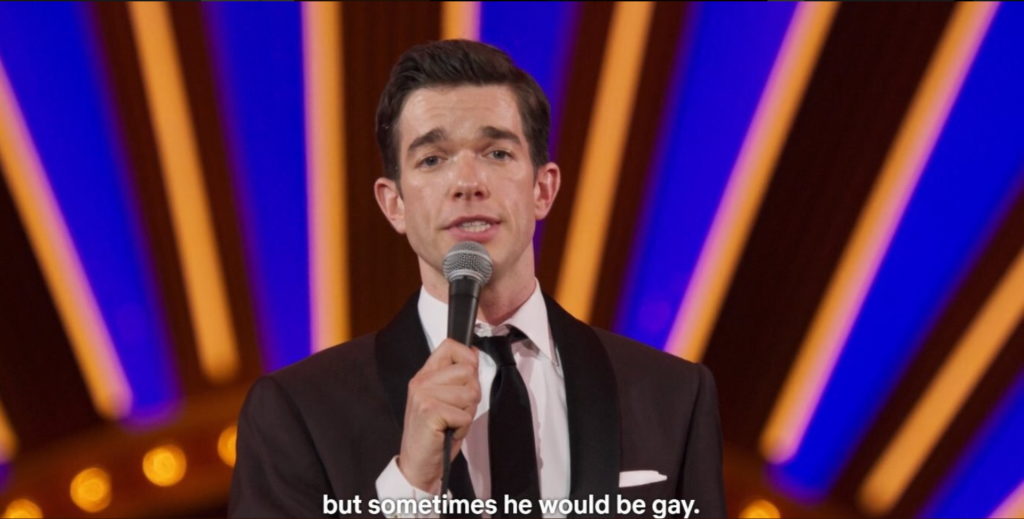 Premise: The rise to fame of Freddy Mercury, and to a lesser extent the other members of Queen.
Hot take: So we're still doing these, huh?
The camera zooms in on Mike Myers while he makes a Wayne's World reference. That's not a joke. That is a thing that happens in this Golden Globe-winning movie that somehow isn't a parody. The future is not what any of us hoped it would be.
Rami Malek does give a great performance as Freddie Mercury, he really does, but then that's what Bohemian Rhapsody is. It's a biopic about someone generally loved designed to say "Look at how great he was" and win someone a Best Actor Oscar. I can't say I learned anything about Freddie the person, I just watched Freddie the persona walk through all of the key moments* from him joining the band that would become Queen, to the moment of inspiration for some of their better known songs, to their entire Live Aid set.
Much like The Darkest Hour had nothing to say about Winston Churchill's more controversial post-war political career, there's also nothing about Live Aid's famine relief money being spent on guns from the Soviets, because we're just here to watch Freddie Mercury be great, not, like, interrogate the man and his life and his choices or anything.
Maybe if we start doing that, these endless biopics might serve a purpose, but for now… well, at least it was more fun than The Imitation Game. I almost said The Theory of Everything but actually that one was also okay.
*Save for signing on to write the soundtrack to Highlander. Who Wants To Live Forever is snuck into the soundtrack but that whole album is skipped over.
7. Green Book
Premise: Named after a guide book to help black people travel through segregation-states without Incident. Based on a true story which has been angrily refuted by family members of one of the characters, a famous jazz musician hires an Italian-American bouncer to be his driver and assistant on a tour of the segregation-era South, showing us how institutional racism affected this black musician…'s white driver.
Hot take: Two movies with black protagonists, the word "black" right in the title, and the frontrunner is a movie about a white man learning to be less racist because he has a black friend? Oh, Oscars, why you gotta be so white about everything…
So the main strength of this one has to be in the performance of the two leads: a wonderfully stoic take from Mahershala Ali as jazz musician Dr. Don Shirley, attempting to tour Segregation South while both black and gay, playing for people that will act like he's a star but refuse to let him use the same washroom as them; and a nigh-unrecognizable Viggo Mortensen as the gluttonous, unpolished Tony Lip. Segregation South is played as cartoonishly evil, but is there really another way to portray it? Aside from that… we watch a man who tried to throw out two drinking glasses because black people drank from them witness how aggressively evil that sort of racism actually is, and become basically better, while Dr. Shirley learns that maybe he should lean into the stereotype and try fried chicken? Is that his character arc? I don't know why I'm asking you, I'm the one who watched it…
Anyway, it's… fine. It's okay. I remember laughing a few times, if not at what, specifically. I was disappointed that Tony Lip didn't go upside the heads of more racists, but I get it. You watch it, you enjoy it more than you're bored by it, and then it's over and you basically move on, largely unaffected, because either you know racism is bad, or you probably didn't watch this one. I just remember a time when "It's okay" wasn't enough for an Oscar nomin– no, wait, turns out I don't remember that time, I just wish it would hurry up and get here.
6. A Star is Born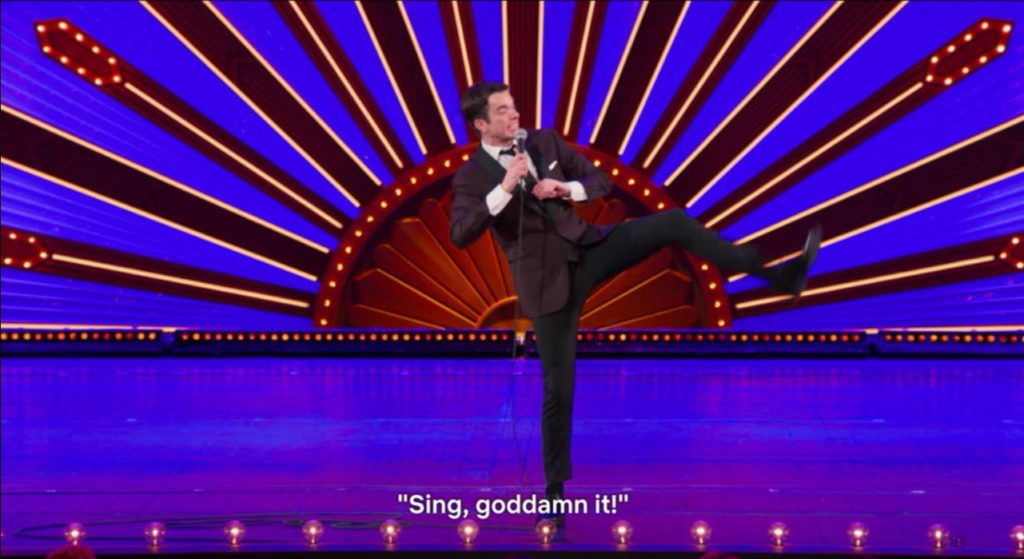 Premise: Jack, a fading country singer, meets Ally, a songwriter who doesn't think she has a chance. Their relationship launches Ally's career, and delays Jack's descent into self-destruction from alcoholism and pill addiction by, oh, several months, at least.
Hot Take: Any conversation about Hollywood being out of new ideas surely needs to include this one, right? This is our fourth time on the Star is Born roller coaster.
So once again our main strength here is in performances. Lady Gaga gives a stellar performance, especially in the key scene where Jack lures her on stage at one of his concerts to sing a song she wrote. The emotions that play over her face as she makes the choice to join him onstage, through to the elation at singing her song in front of a crowd of thousands. That scene is killer. From there, it's just waiting for Ally's push into actual music instead of country and Jack's substance abuse issues to drive them apart, and wondering how bad it will be when everything hits a breaking point. Not… not the happiest ending, no it is not.
So… can't say that the second half lives up to the first. Also the first half was a little troubling, because Jack's pursuit of Ally was the sort of thing Me Too stories are made of, but I guess we were supposed to find it charming? I was busy trying to figure out if Ally was actually attracted to Jack or if she was too scared to walk away from a really uncomfortable flirtation.
It wasn't as unhealthy as, say, that freak relationship from The Phantom Thread last year, or even Rocky Balboa's first date with Adrian, but… Bradley Cooper's my third or at least fourth favourite Alias veteran*, so I'd really like him to not be a creep, but he wrote that creepy-ass first date, and now I'm worried.
*He's competitive with Kevin Weisman, but nobody can outrank Jennifer Garner and Victor Garber. Also it warmed by geek heart that he slipped two other Alias castmates into small but key roles.
5. Roma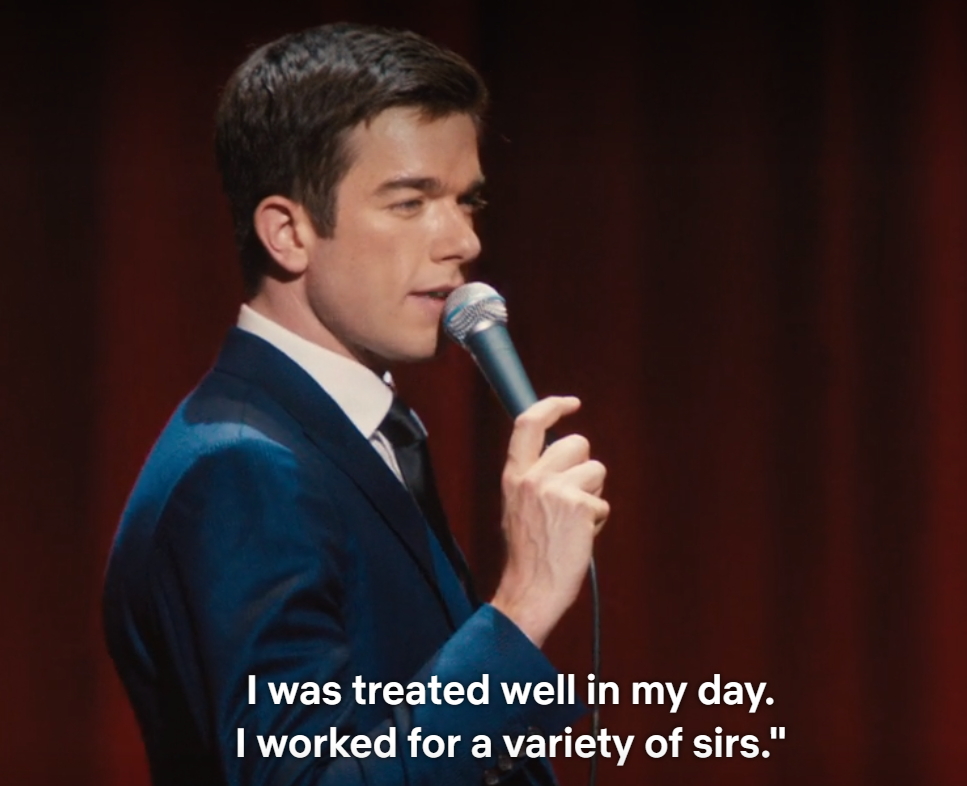 Premise: An indigenous maid in early 70s Mexico works for a richer, whiter family. The family is falling apart, and her dirtbag boyfriend gets her pregnant and then vanishes faster than that Live Aid money disappeared into some Russian arms dealer's bank account (callback joke! I am nailing this!), and then she gets to deal with all of that.
Hot take: I know Hollywood was just arguing that cinematography is a more essential part of film making than screenplay, but I don't know, maybe tell a story?
That's a harsh hot take, to be sure, but that is what hot takes are for, if I understand the term correctly.
This is certainly the most artistic of the nominees, so if it were to win, I could live with that. More than I could if it went to Green Book, I tell you what. The film, if I understand the discourse I've read since properly, is meant to be like memories. Most shots are from a single perspective: fixed but rotating cameras, inserting the viewer into the moment more fully than a lot of cuts and coverage would. And this is a very interesting shooting technique, more so, possibly, than Birdman's faux-single take approach. So it's well-shot, well-acted… it just feels a little narratively thin to me, and I am nothing if not a slut for narrative.
Probably worth watching, but if you watch it, don't be on your phone. The visuals are as important as anything, even the dude doing martial arts with his dick flapping around.
I'm not kidding, that's a thing that happens.
4. Black Panther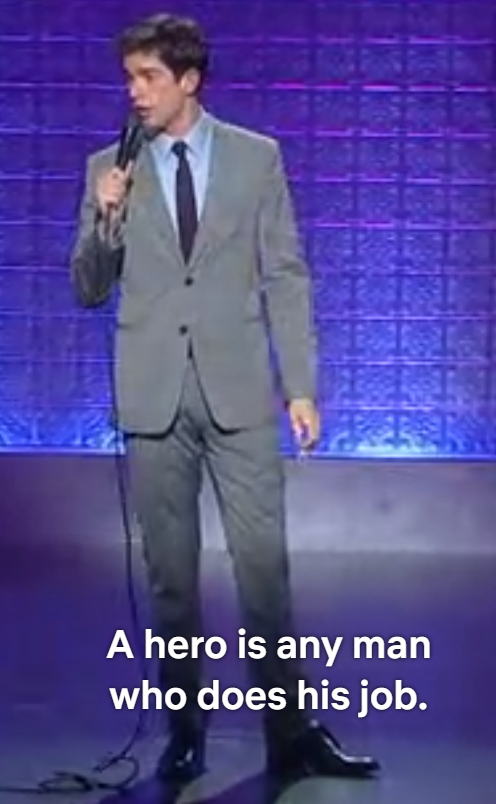 Premise: In the wake of his father's death in Captain America: Civil War, Prince T'Challa returns to the secretly super-advanced kingdom of Wakanda to replace his recently departed father as king, only to face an unexpected challenge for both the throne and the role of Wakandan champion the Black Panther from the American cousin he didn't know he had.
Hot take: Let's not pretend that Disney didn't throw their immense money and influence into finally breaking the "Super hero movies don't get Oscar nominations" stigma.
Look. I'm not here to dis Black Panther, or complain how CG the third act is, or claim that it's nomination is entirely based on Disney money, or any of the things that, I have to assume, primarily white comic nerds are doing in the wake of Marvel's first black hero also being the first to land a Best Picture nomination. And it was never going to be Infinity War, because Infinity War broke a very simple rule… never show a man half a job. For all of its strengths, Infinity War is half a story.
Black Panther, however, is a complete tale, with an exploration of what a great nation's responsibilities to the world might be, with a top-tier villain turn from Michael B. Jordan. If I were to name one Marvel Studios picture that deserved to make the Best Picture shortlist, yeah, I'd pick this one. In terms of superhero movies as a whole I would have backed Wonder Woman last year but that third act had some flaws, and not just in terms of CG. Logan certainly deserved more love than it got, but we're here now.
Just remember, Marvel Zombies (a preferred term for hardcore Marvel fans)… this wouldn't have happened if the Oscars hadn't expanded the Best Picture category to "Up to ten" in the wake of the massive public uproar over The Dark Knight getting snubbed for that waste of time movie The Reader. So a Marvel movie was first to the podium, but DC changed the system.
3. The Favourite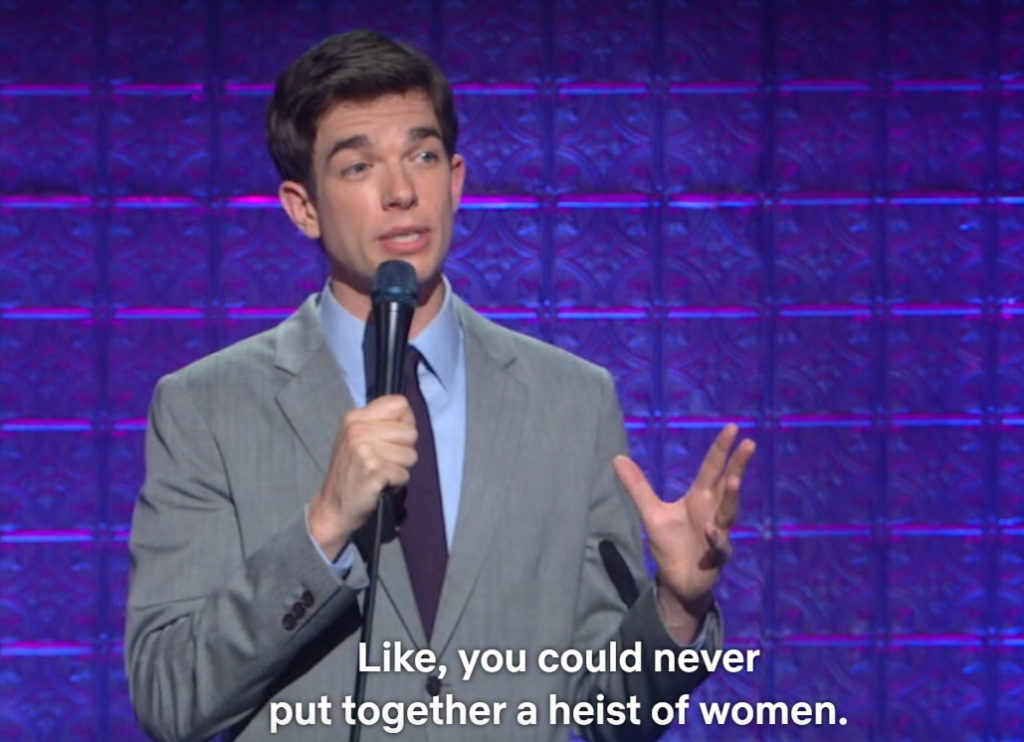 Premise: Queen Anne (a delightfully batty Olivia Colman) rules England, but the worst kept secret in the palace is that her best friend Lady Sarah (Rachel Weisz) is essentially running the country, and pushing it towards an expensive war with France. All of this is threatened when Sarah's cousin, Abigail (Emma Stone), arrives at the palace seeking employment, her family having been ruined by her father's gambling. Abigail's attempts to secure a place back in high society and Sarah's ambitions for the country find themselves at loggerheads, as they compete to be, well, the Favourite. Right there in the name.
Hot take: Flip some genders and glamorize the rulers a bit more, and this would run for six seasons on Starz.
Well this one was a lot of fun. Abigail's attempts to climb the ladder without getting whipped too much, Lady Sarah's push for war, Nicholas Hoult as Harley, the Leader of the Opposition, trying to foil Lady Sarah, and an oddly engaging refusal to make any of these people 100% worth rooting for. Sure Lady Sarah's harshness and Abigail's sympathetic circumstances push you in a direction at first, but things don't stay that simple for long. And yes, Harley wants peace and lower taxes and those are pretty good, but man can he be a dick about it.
And at the center of it all, a wonderfully deranged take on the Queen from the splendid Olivia Colman. Even if the other women weren't on her level, she'd be worth it. Thankfully, they are, and while the movie loses a bit of steam in the last half hour, the whole trio make for an impressive battle of passive-aggression.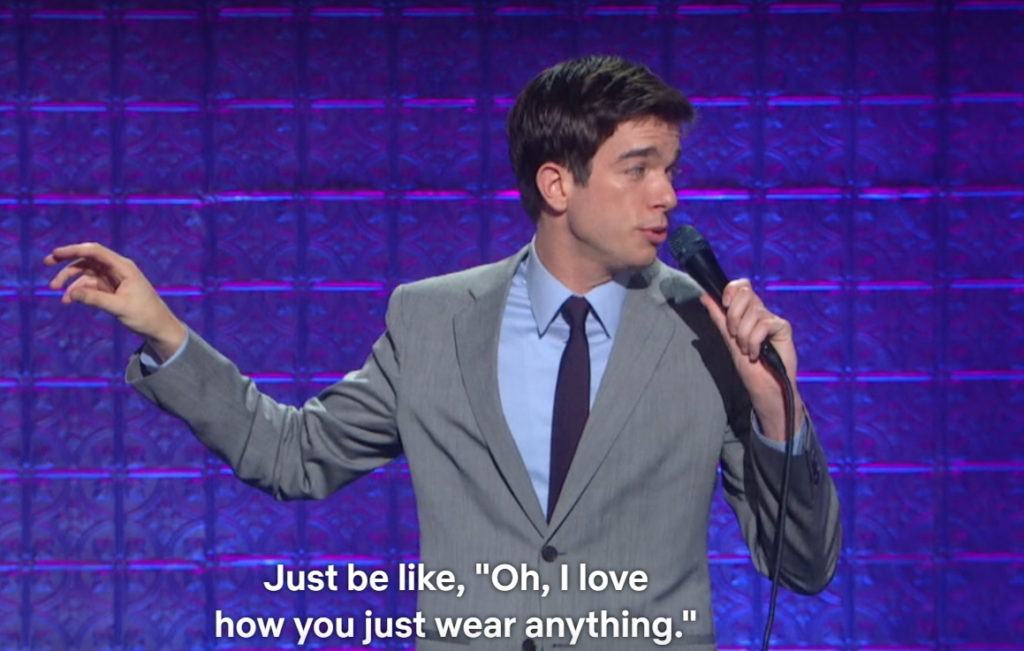 2. Vice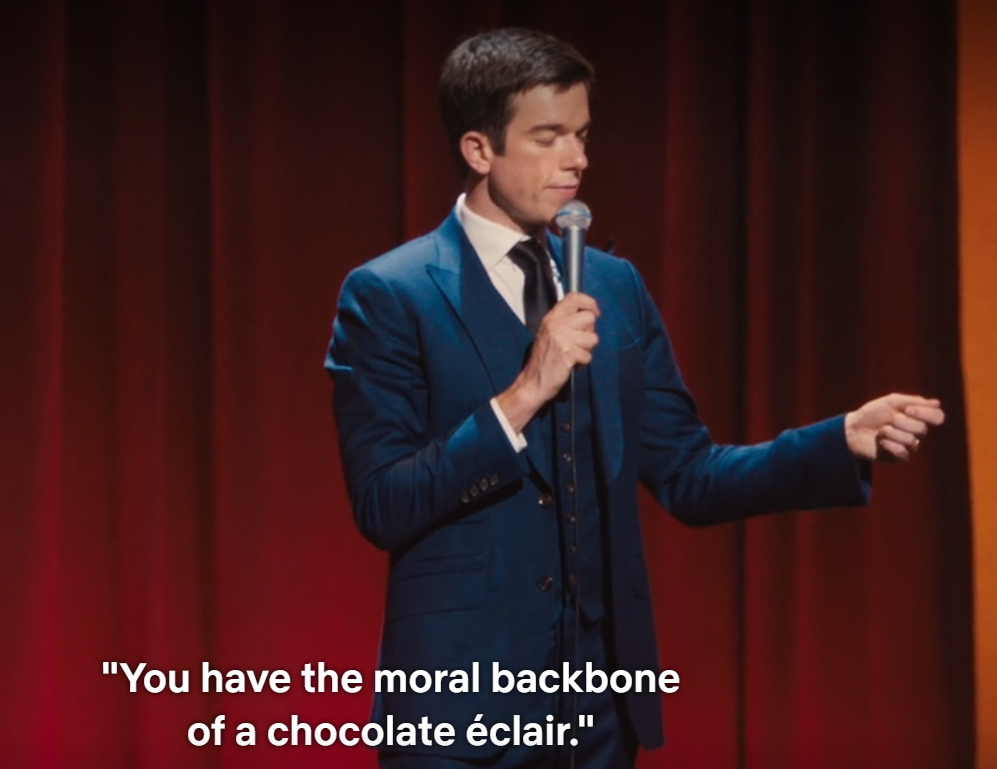 Premise: From the director of The Big Short, another fourth-wall-breaking comedy/drama attempting to help you understand a way in which American society broke recently: this time, the rise to power and the attempt to seize absolute power by Dick Cheney.
Hot take: The current president is a wannabe dictator with no leadership abilities and his vice-president wants to take money out of AIDS research and use it to torture gay teens, but sure, let's hop in the old Wayback Machine…
The makeup effects to turn Christian Bale into old, crotchety Dick Cheney were certainly impressive, and Bale had Cheney's character down pat, but young Cheney was less impressive. Bale never looked younger than 42.
My favourite moment in this movie comes as a young(?) Cheney asked his new mentor, Donald Rumsfeld (Steve Carell), "What do we believe?" and Rumsfeld just laughs, and laughs, and laughs. This, to me, was the most important message of the movie, even more so than Cheney's attempts to seize as much unchecked power as he could. It's why I don't trust conservative political parties. The modern Republican party, and more and more right-wing parties like them, have no values. No beliefs. They just want power, as much of it as they can grab, and to use that power to make themselves and their rich friends even richer.
Sure there's entertainment in how they depict Cheney's rise through the ranks, and they have a few fun Big Short-style "To explain subprime mortgages, here's Margot Robbie in a bubble bath" moments. Also the narration works, provided by Jesse Plemons as a character with an unexpected connection to Cheney.
I also liked the mid-credit scene where they poke fun at how Republican voters are probably just going to dismiss the whole film as liberal bias and the country will remain divided. But if we're talking biopics about the deep flaws in America that are more of a problem than ever…
1. BlackKklansman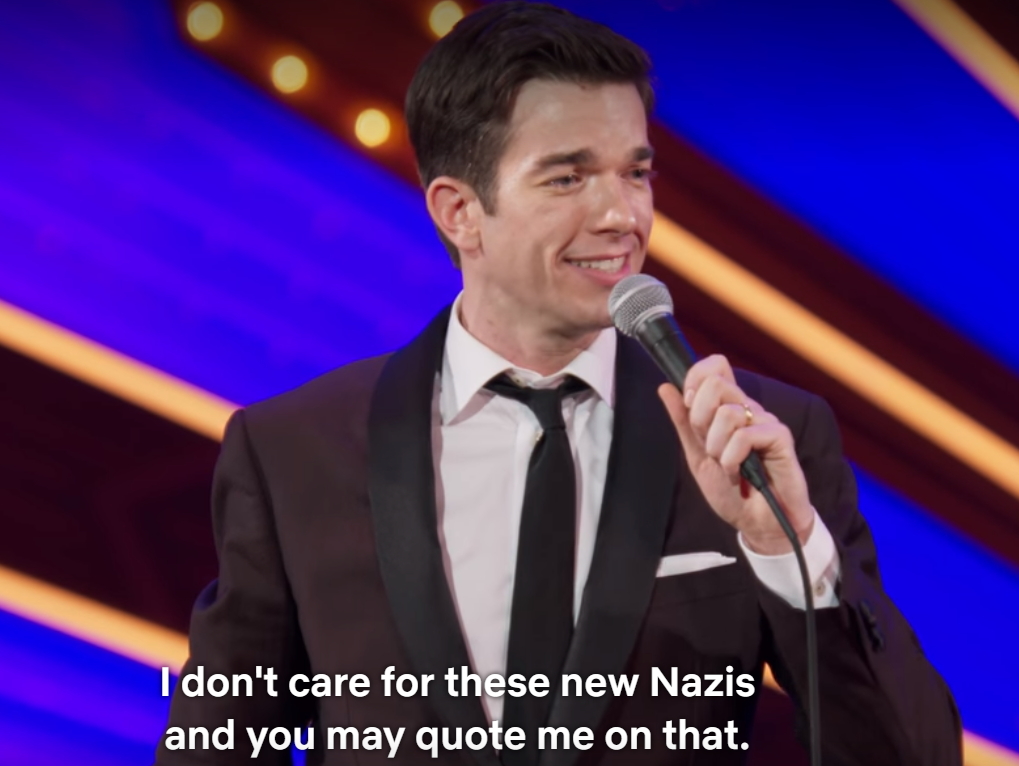 Premise: Ron Stallworth (John David Washington, son of Denzel), first black police detective in Colorado Springs, decides to launch an investigation into the Ku Klux Klan, posing as a white man over the phone, and enlisting Jewish detective Flip Zimmerman (Adam Driver) to take over the role for in-person meetings.
Hot take: And the only acting trophy goes to the white sidekick? Why you gotta be so white all the time, Oscars?
Hoo doggy. If we thought Green Book was unflinching in portraying racists as terrible people, check out what Spike Lee does. But while the dangers of the Klan are never understated, he also does enjoy making them look the fools. Something aided by a cameo from Alec Baldwin as… you'd just have to see it… Topher Grace as a seemingly-genial, easily-duped David Duke, and the inclusion of I, Tonya's Paul Walter Hauser, who has a gift for playing bad guys who are no less dangerous for being comically stupid.
Sure, Stallworth's investigation didn't exactly bring down the Klan, as the montage at the end of the movie of news footage from that long-ago year of 2017 reminds us that they remain a resurgent problem, but it is a tense and satisfying story just the same.
Even if it might not even be the best movie about a black guy pretending to be white on the phone.
Anyway that's all of them. There have been worse years, there have been better years… and yeah, there's something uninspiring about being this middle-of-the-road, but I'll be watching the show just the same.