The Crawl That Wasn't
The other thing we'd planned to do with our day at sea was pub crawl the boat, as it had many, many bars and clubs to choose from. This… didn't exactly happen, we did not manage to visit every bar… due to two factors.
Factor #1: so many of the bars and restaurants and whatnots had the same menu. This poolside bar is essentially the same as that poolside bar… so perhaps the challenge was not to hit every place capable of making essentially the same Sexy Ocean cocktail, but rather to get a drink from every section of the drink menu.
Factor #2: …why would we ever want to be somewhere other than the Solarium? An adults-only section (albeit with the British 16+ definition of "adult," so… occasional teens but whatever) with an adults-only pool, two hot tubs, plenty of chairs, sunshine but no wind even at top speed, a handy bar… I could not bring myself to say "Come on, lads, let's head downstairs and get cocktails at three or four places" when I could be getting a bunch of drinks in the absolute perfect place to listen to my cruise playlist and re-read classic Discworld novels, moving around only to take dips in the pool and get fresh cocktails? What the hell pub crawl could compete with that, and how was I selling people on it?
The British pub did have good drinks, though. Cocktails that used beer as a mix instead of juice or soda. Strong… but tasty. Should have gone there a few more times.
Also could have made a few more trips to the Coke Freestyle machine.
The Cruise Playlist
On at least one of my high school cruises, when I needed music, I was either listening to a mixtape of my own creation or Pocket Full of Kryptonite by the Spin Doctors. The Spin Doctors were my jam back then. I'd storm around the decks at night, the wind flowing, blasting Jimmy Olsen's Blues, at peace with the universe. So, with another cruise coming, I yielded to nostalgia by getting a copy of Pocket Full of Kryptonite on my iPod for my cruise mix.
But since we no longer live in a time where you can only listen to one cassette at a time, I also threw some more stuff in there. Jade Bird's debut album, which I love; Sarah Niemitz's Get Right, because she's amazing; and a small smattering of singles I wanted to have handy. Which were all great songs to jog to.
Right, yes, Ian, Daniel, and I all did a lap on the jogging track once per day, in a desperate attempt to fight back cruise weight. I hate jogging. I hate it so much. I hate it slightly more than I hate myself for gaining all this weight.
How does Pocket Fulla hold up?
…Um.
Jimmy Olsen's Blues, Two Princes, and Little Miss Can't Be Wrong are still jams. I think Off My Line (the one with an alternate lead vocalist) holds up. What Time is It is better than I remembered. On the other hand… Forty or Fifty is dull; How Could You Want Him (When You Know You Could Have Me?) plays like an incel anthem, so that hasn't aged well; and I had blocked out the super-long, over-indulgent, and generally not good Shinbone Alley/Hard to Exist, which is like two drug-fuelled jam sessions mashed into one song that's a great cue to fast forward to the end of the cassette.
So it could have held up better.
The Cruise Director
The cruise director sure did work hard to keep everyone entertained. Whatever show we saw, he'd emerge at the end to tell us about all the bands and dance parties happening all over the ship that night, often opening his speech with "Hey, where's everybody going, the party's just starting!"
It reminded me of when my mother and I went to this remote lodge in the Northwest Territories, which is supposed to be a great place to see the northern lights.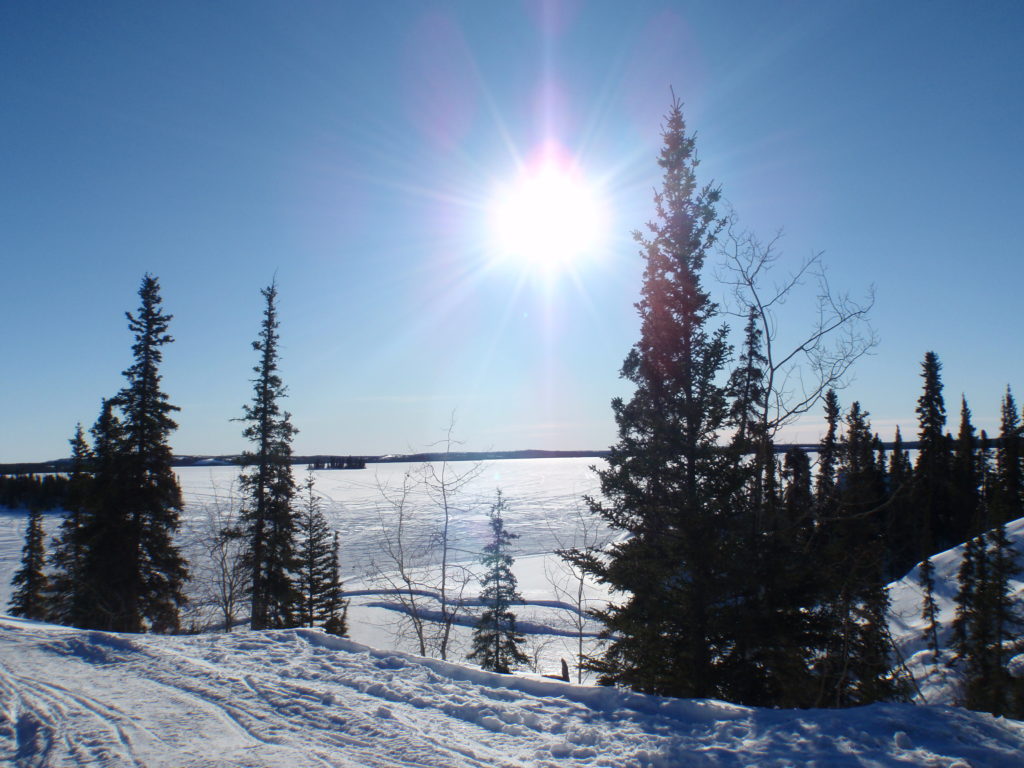 And sure, we saw them, and they were pretty, but not spectacular… because, as one of the lodge owners informed my mother, we were going to bed too early to really see the lights at their best.
Fortunately I wasn't there, and did not have to be restrained from saying "Asshole, I'm not the one who stops serving breakfast by 9 AM! How late do you think we can stay up?"
This felt similar, in that the gangplank at our destinations tended to lower by 9 AM, and we'd have to be back on board potentially as early as 3:00. So, no, I wasn't really interested in being at a dance party until the wee hours. Some were, and good for them, if boat life beats land life for you, do as you wish, but we had to be up and at 'em by 8:00.
Next time… Good times and frustrations in Naples and Pompeii.