Best Male Lead!
Honourable mentions: The two Matt team of Matt Bomer and Matthew Zuk as Larry Trainor, without and with bandages respectively, on Doom Patrol; Charlie Cox's emotional final outing as Daredevil; Aidan Gallagher's wonderfully smug Number Five on Umbrella Academy.
Bronze: Dominic Cooper as Jesse Custer, Preacher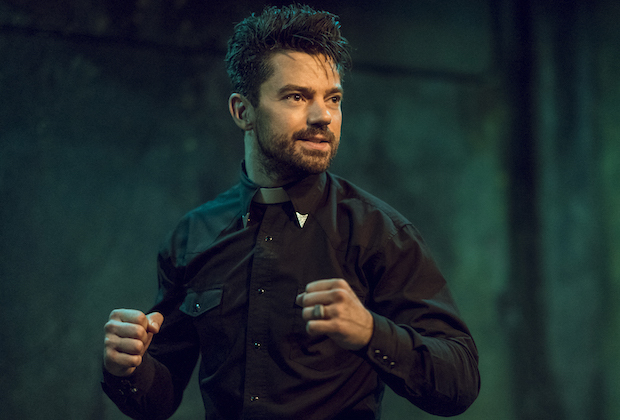 I don't know how much I need to say here. Dominic Cooper's been an honourable mention in this category two years running, and after this, their best season, when we watched Jesse struggle with his the darkest parts of his shady upbringing, it's past time he made the podium.
Dude's great, show's great, on to the next guy. Well, guys.
Silver: Brendan Fraser & Riley Shanahan as Cliff Steele/Robotman, Doom Patrol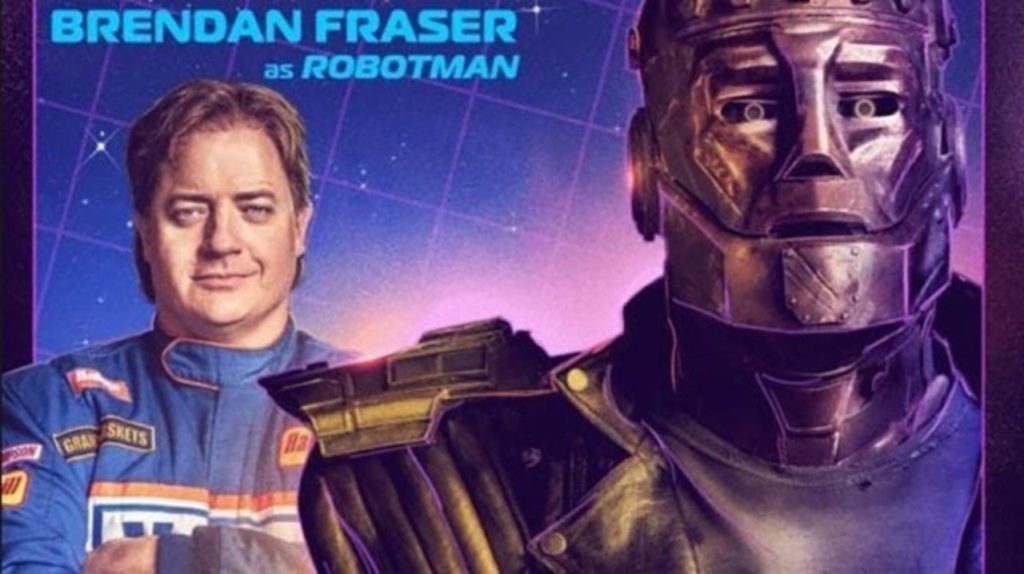 Brendan Fraser makes fewer on-screen appearances than Matt Bomer, since he can only appear in flashbacks, fantasies, and the occasional visit to the astral plane, but he is slaying it voicing the tormented ex-race car driver stuck in a metallic body, having lost his whole family and his flesh body in one tragic moment. Riley Shanahan sells the robotic body, and Brendan Fraser brings so much to the voice that not even the electric distortions can hold back the emotions.
Also, who doesn't love his frequent, curse-filled reactions to the show's stranger happenings? Crazy people, that's who.
Gold: Tom Ellis as Lucifer Morningstar, Lucifer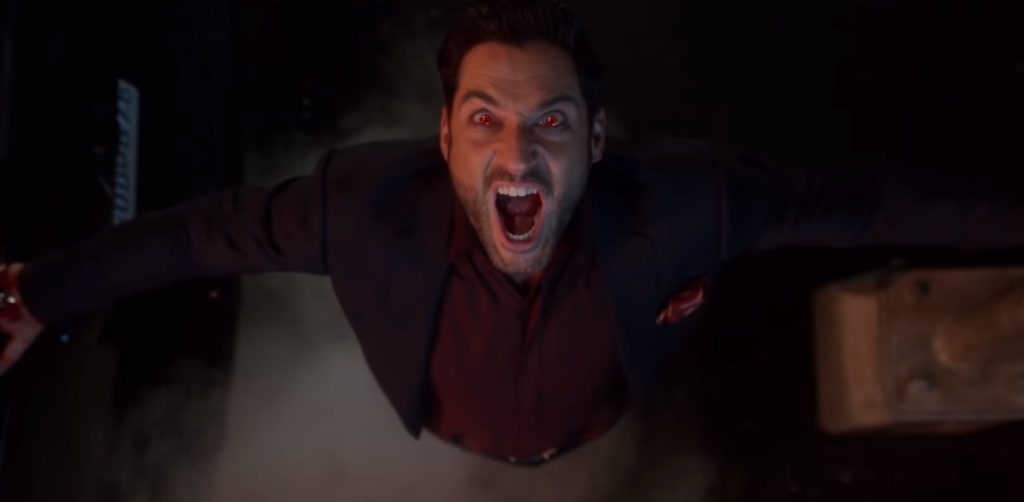 You know how Tom Ellis has been on the podium for this category literally as long as Lucifer has existed? There's a reason. And this might have been his best season, as Lucifer faced his partner's struggles with his true self, the return of his party-girl ex, and some disturbing physical changes that send him into a fit of terror.
And for the ladies out there, yes, they take some advantage of Netflix's more lax rules about nudity, and yes… he is an impressive specimen.
Best Female Lead!
For the first time in five years, Female Lead is every bit as competitive as Male Lead. Four years ago, I had to stretch the definition of "lead" a little to find three women for the podium… now there's an embarrassment of riches. Great for women. Tough for me. Some real hard calls this year.
Honourable mentions: Deborah Ann Woll's spiral as Karen Page on Daredevil; Valorie Curry as the best ever Dot on The Tick; Teagan Croft's better-than-expected Rachel/Raven on Titans; Diane Guerrero as the many personalities of Jane on Doom Patrol.
Bronze: April Bowlby as Rita Farr, Doom Patrol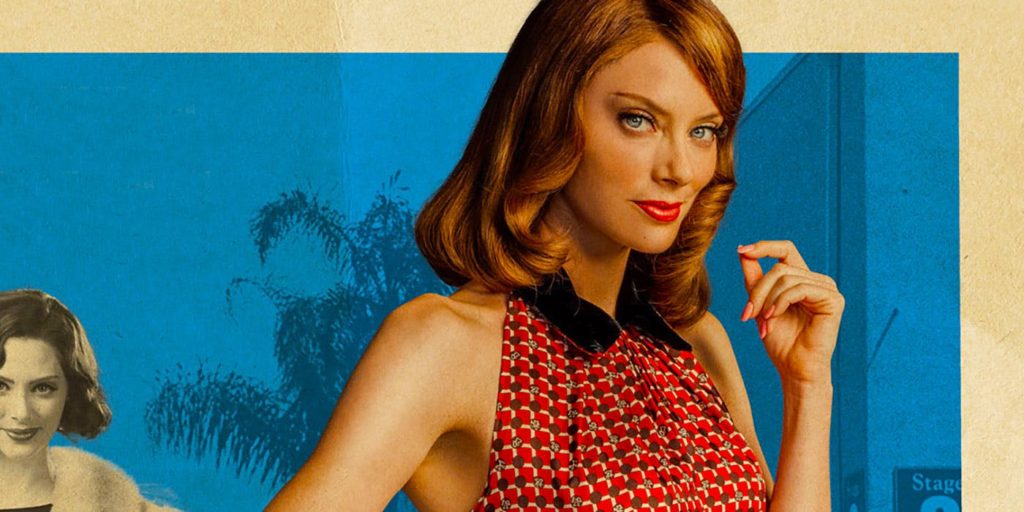 When Grant Morrison revived the Doom Patrol in the 1980s, with the apparent goal of making their old title of "The World's Strangest Heroes" more true than anyone ever dreamed, he left founding member Rita Farr off the roster. Perhaps he felt "Can get really big or really small" didn't compare to "human brain in a robot body" or "possessed by an ineffable energy being" for existential crises. But damned if the show didn't find a hell of a take.
TV Rita's "powers" are less glamorous: her accident on a 50s film set left her no longer really human, simply a blob of organic goo capable of holding human form through focus. But occasionally turning into a tidal wave of protoplasm is only one of Rita's scars: her backstory, which digs deep into the dark side of the so-called Golden Age of Hollywood, is plenty gutting.
And April Bowlby is amazing in this role. Nailing the affectations of a 50s starlet, frozen in time from decades in isolation, she comes across as a mix of ingenue and disapproving grandmother. She has the dry wit of a Katherine Hepburn, and when needed, pathos for days. Even as the most reluctant of the team to get into heroing, she's constantly worth watching.
Silver: Ruth Negga as Tulip O'Hare, Preacher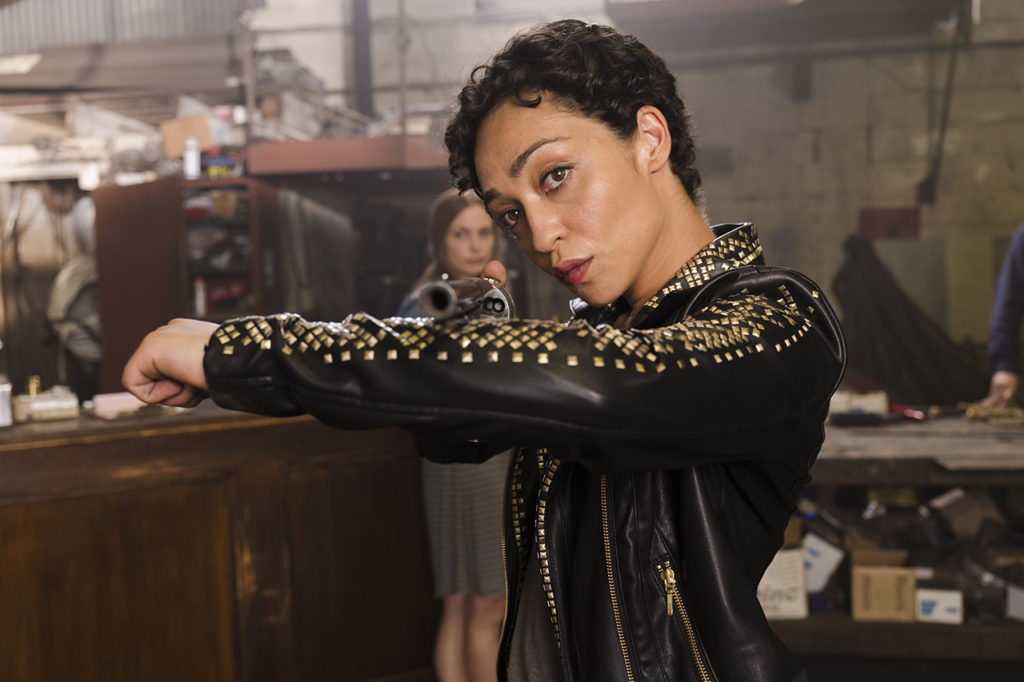 So remember last year, in the honourable mentions, when I said Ruth Negga would be a shoo-in for this category as soon as she got a proper storyline?
You don't. Hm. Okay.
Well, I said it. And it happened.
Tulip's confronting what she believes to be the family curse, that like her father she's doomed to always screw everything up. She's always run hot, but her temper is starting to become a problem, and she's got to struggle to keep it contained. She also will not be sidelined, catching Jesse in lies and refusing to be pushed away. Tulip's a force of nature this year, defying God and the Devil combined, not letting anyone or any curse chart her destiny for her.
All delivered excellently by Ruth Negga. I can hardly believe I didn't like her back when she was on Agents of SHIELD. Man, between her and Parminder Nagra, that show could waste a good guest star sometimes.
Gold: Melissa Benoist as Kara Danvers/Red Daughter, Supergirl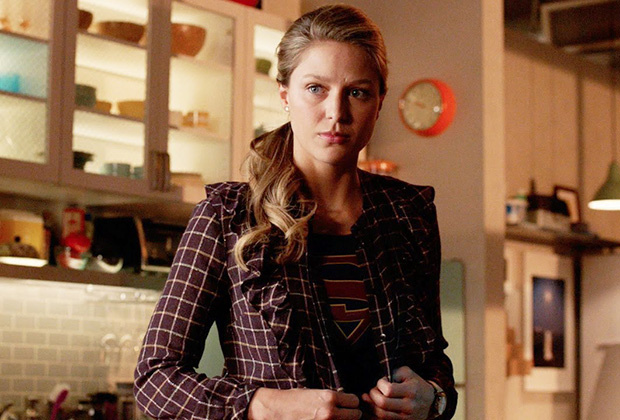 Like Tom Ellis up above, Melissa Benoist has been on the podium every year her show has existed for a reason. She's adorable, she's funny, and when the show calls for emotions, she nails it each time. She embodies everything about Supergirl so perfectly it's hard to imagine anyone else in this role. And with the anti-alien Children of Liberty challenging all she is and stands for, and a divide between Supergirl (if not Kara) and her sister Alex, she's got a lot of big emotional scenes to get through, and she crushes all of them.
And on top of that, she's also her own secret nemesis, Red Daughter, the clone created by the events of last season who Lex Luthor molds into his secret weapon, and she manages to find great nuance (and a decent Russian accent) in that role as well. She makes it easy to know whether you're seeing Kara or her doppelganger at any moment.
Next page: Whose evil scheme reigns supreme?