So before I get into random tales from my projectionist days, let me run you through what a projectionist actually did in the pre-digital days.
Now most of the day was spent running the projectors: theaters I worked had anywhere from nine to sixteen screens, each of which ran on average four shows per day (five for kids' movies short enough for three matinees, three for longer mofos like Lord of the Rings). For each of those shows I had to clean emulsion (the tri-coloured goo that is used to make the images) off the projectors, thread the film through the various cogs and gears, then typically be at the projector at the appointed start time in order to hit the start button. At some theaters, the projectors would start themselves on schedule, but I would still try to be there to make sure the movie was in frame, in focus, and that I hadn't accidentally threaded Freddie Got Fingered instead of Pokemon. That… that didn't feel like a mistake you got to make twice. Fortunately I'm ridiculously paranoid and would compulsively triple-check that sort of thing.
Makin' my crazy brain work for my benefit for a change. Living the dream.
On Monday and Tuesday, that might be all I had to do. Thread all the movies, start all the movies, take a breather until the movies start ending, repeat. At a smaller theater, like Westhills (ten screens) or the Moviedome (nine screens), the break between waves would last long enough to watch some trailers, or part of a movie, or get some writing done. Wrote a lot of scripts in projection booths. But at the Silver City, with its 16 screens… well, the pause was shorter. It still typically existed, but not for so long that I minded not having a proper desk.
Now. As to the movies themselves.
The illusion of movement in film in caused by showing you a series of images so quickly that it appears to be one moving image. Specifically, you're seeing 24 frames per second. Well, unless you're watching the extra-high def version of the Hobbit, where they double that.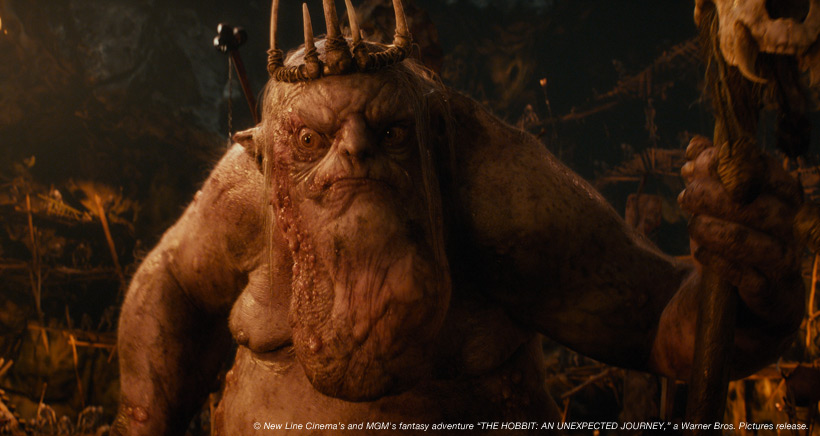 Twenty four frames is a foot and a half of film. So your average two-hour movie is 10,800 feet, or about 3.3 kilometers long. Now, it doesn't come like that. That would be insane. Films arrive in 20-minutes reels, a length determined way, way back in the dawn of cinema, when the lights they used to project the image only lasted 20 minutes, so you had to keep switching from one projector to the other while whittling new carbon filaments. In my day, you only needed one projector, and the bulb would last for months.
So. Depending on length, you've got anywhere from four to ten reels of film that need to become one print. New movies showed up on Wednesday or Thursday, and opened Friday, giving a potentially narrow window to get the prints assembled. And the end of Thursday night, all of the prints need to move to their new homes, as less recent releases are moved further into the back.
You did not want to drop one of those prints. Think of a tangled garden hose, or set of Christmas lights. Imagine how frustrating it is to untangle it. Now imagine the hose is three kilometers long and razor-thin. Fun times.
Starting Friday, everything that's closed needs to be broken back down into individual reels. We typically had until Sunday to do this, as the film canisters would be picked up Monday morning. Unless a specific print was going straight to a different theater. In which case some poor schlub is staying late to break down the print so that it can be picked up early Friday and driven across the city to some other poor schlub who's starting early so that he can get the movie made up for its first showing.
Got all that? Monday/Tuesday's quiet, Wednesday/Thursday build up the new releases, Thursday night shuffle all the prints around to their new theaters, Friday-Sunday break down the movies that closed. And through all that, keep the projectors going.
And then sometimes it all hits you at once.
The Spiderman Incident
I had just taken over the 40 hour/week bid at the Silver City, a 16-plex. I'd been working there 20 hours a week for a while, so stepping up to 40 didn't seem so bad. Even though when I met the guy I would one day replace in this gig, the spark of humanity in his eyes was long dead, replaced with a burning glow of madness. However, this being a union job, once I took the 40 hour shift, it was mine forever. Stability! That's good, right?
Also a more senior projectionist grabbed the 20 hour bid at Sunridge I wanted, so this was basically the only game in town.
And it seemed mostly managable. As long as I didn't think too hard about when I'd find time to do any maintenance on the projectors. When your shift starts thirty minutes before your first movie, you have time to thread projectors or vacuum the cooling vents, but not both.
Then Spiderman happened.
The week Spiderman opened was a perfect storm of build ups and breakdowns. The prints arrived at 6:00 on Thursday, giving me one night to build up four prints of Spiderman (and one of a mostly forgotten gang movie called Deuces Wild), each with a mostly fresh set of trailers and corporate ads, each set of which took nearly as long as a full movie. And if that wasn't enough (it was) I was also supposed to break down two prints of the Scorpion King. Thing of it was, my shift ended at 11:00, and my predecessor had indicated that the Silver City was stingy on overtime. So I did the one thing that seemed logical. All prints assembled on time, I went home at 11:00.
This caused some kerfuffle the next morning when the delivery guy arrived to pick up the Scorpion King prints, which were in no way ready.
Thus did the Silver City complain to the union, and for the fourth time in my, at that point, year-long career, the union officials had to question me regarding a complaint. But as the end result, the theater stopped trying to short-change us on Thursday nights. So, yay?
Shortly thereafter I left the Silver City, and the union, for the calmer fields of the Moviedome. But we'll talk about that next time.