I accidentally forgot to blog for like two weeks after my "I'm a white dude and here's why I've failed to care about non-white dude problems" post. Clever, Dan. Leave that one up just as long as possible. So to make it up to you, gonna try to burn through a few "Danny G Writes Plays" posts all quick-like.
Also I want to rinse Illuminati in Love out of my brain. Blurgh.
And so, ladies and gents, Apocalypse Soonish.
What's it about?
Twin siblings Michelle and Gerhardt "Gerry" Olin-Gellar learn that they are the Gog and the Magog, destined to lead the forces of Heaven and Hell in final battle at the end of time, scheduled for Thursday around 4:00.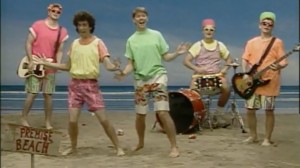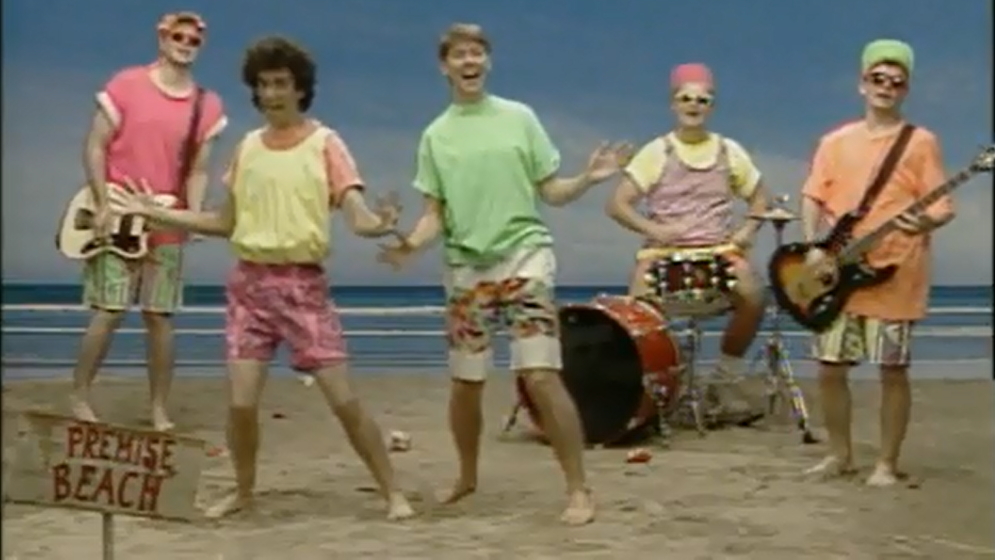 Alright alright alright. We're currently at the apex of my "wacky premise" period. Anyway. The angel Uriel and the demon Uziel descend/ascend to Earth to inform Michelle and Gerry (and Michelle's amorous best friend Steve) of their roles as Magog and Gog respectively, and introduce them to their generals: Azrael, the Destroyer, head of the Heavenly legion, and Kraken, the Other Destroyer (the perils of being introduced second). However, the prophecy is unclear over who is fighting for which side, and both sides find that they'd rather have the driven, focused Michelle and not the goofy slacker Gerry. Thus Michelle must choose which side she will fight for, with Uriel and Uziel trying to sell her on Heaven and Hell and Steve trying to convince her that neither side should get to rebuild the Earth in their own image.
Also, Azrael and Kraken are totally hooking up. Have been for decades if not centuries. I'd just seen Shakespeare in Love for the first time and was in the mood for some star-crossed romance.
And the Horseman of Death, referred to as Mr. Black, is keeping an eye on things.
So why did that happen?
I cannot deny the influence of David Belke's Blackpool and Parrish. I want to. I have tried. I made the mythology more complex (the Gog and Magog angle having come pretty directly from the classic graphic novel Kingdom Come), created my own character dynamics, ensured that each character was my own creation and not resembling anyone from B&P… but there are still two people learning they're leading the Apocalypse later in the week, and still a normal human caught in the middle trying to get the whole thing called off, and I even borrowed the (false) realization "I'm the anti-Christ" as a punchline bit that I'd loved when Belke wrote it, so… no. I cannot deny the influence of Blackpool and Parrish.
In the end I just thought the biblical apocalypse shenanigans were going to be a fun playground to write in, and I was basically right. Also, after Trigger Dandy, the Two Guys and their superspy Dirk Rhombus, Gary asking for dating tips from the Devil, and Alex Payton ruling the Destiny Syndicate, I decided it was high time for a female protagonist. A strong one if possible. I concocted an idea where a woman falls for and starts dating her best friend's guardian angel, but it never really clicked and I abandoned it. Instead, Michelle Amy Georgia Olin-Gellar, MAGOG for short, came into being.
From there, it was about developing an angle, which eventually became primarily about free will, and the thesis that it cannot truly exist in a world of pure good or pure evil. From there, I found ways to make Hell seem more sympathetic than you'd expect, and Heaven much less so, while never quite painting either as a good choice for rebuilding the Earth.
How'd it turn out?
The first flaw people pull out is that "Gerhardt," correctly pronounced with a hard G, would not shorten to "Gerry" with a soft G. My bad. After Gary and Greg in the last two plays, I was short on G names and needed one to spell "Gog."
At the time people loved it. Said it was the best thing I'd ever written, which felt great as I was then unaware just how low the bar was. It's still very jokey, and there are still pop culture references*, but less easily dated than Illuminati. Hell, we were able to remount this one almost three years later without having to rewrite every single pop culture reference to be more current.
But I did have to do some polishing for the 2002 production. I cut some of the jokes, smoothed out some bits that had made me cringe, added more free will stuff, and cut the Star Wars monologue in half, keeping the bit about the importance of choice and losing all the fluff and nonsense that had preceded it. And the director cut the Dragnet-esque "What happened to everyone" bit I'd had at the end on day one. The end result was smoother, sleeker and funnier, and created at least one decade-long fan.
Neither production ever played Mr. Black (Death) the way I'd envisioned. I'd always intended, as I wrote in the stage directions, that Mr. Black basically look like Agent Smith from the Matrix. Dark suit, very formal, slow and precise in speech. But since stage directions are the first thing any competent director throws out (I ignore stage directions that I, myself, wrote down, so why shouldn't anyone else), both productions went the full Grim Reaper robe-scythe-hidden face route. That's nothing to do with the script, just thought I'd mention it.
I dunno. In the end it's… okay. Moderately funny, and funny is 90% of what it's trying to be. It's awfully talky, but then everything I write is fairly talky. It's how I roll. Usually I make it work. Some of the ideas are neat, but the jokey feel to the dialogue is a bit smothering. It's a distinct improvement over the last two, but looking back there were clearly still miles to go.
Repeated theme alert: "Man and woman can never be friends." Michelle is and remains happy just being friends with Steve, but he wants something more. In this script, Steve's hopes of a romantic relationship end up presented as harmless. To Michelle, anyway. Not sure I'd be able to play it that way again.
Would I stage it again?
A new feature I hadn't thought to include before now, since the answers seemed so obvious to me. Trigger and Two Guys? I would and have remounted them both. Angel and Illuminati? No way. Apocalypse Soonish?
I once said that I wouldn't be done staging this script until I'd played all the characters I could. See, after the vanity project that was Date With an Angel, Coffee With the Devil, I adopted the policy "Never write a character you wouldn't play yourself," and after giving it a whirl in Illuminati in Love I think I came way closer to pulling it off here. They're all fun in their own way.
But I don't know. The dialogue is just kind of awkward. I'm not certain how well the story or the climax holds up. In one script we'll get to soon, I decided to only way to fix it was to burn it down and start over with the core concept, but I'm afraid that if you strip this one down you're just going to end up with Blackpool and Parrish.
I'm way more fond of this script than the two that preceded it. But it's still a clear product of my early period, before I learned some important lessons about humour, story, and character, and I'm not sure I'd want all those old bad habits dragged back out for people who've started to actually respect what I do to see. I think this script is like the old friend you meet for a coffee then don't talk to for another 11 years. You don't have anything against them, but… you've just moved on since then.
Next time… we encounter a whole new Danny G trope, "plays about making plays."
*This time I made it all the way to page 54 before throwing in a Simpsons quote. Progress?