This week is a strange week. This week is GISHWHES, The Greatest International Scavenger Hunt the World Has Ever Seen. As a participant, it means this week is filled with bizarre and brilliant things. Things I can't elaborate on until the contest closes. But trust me, we'll get into it.
In the meantime, I present the story of my first solo script. Gonna… gonna get embarrassing up in here. Ladies and gentlemen… Date With an Angel, Coffee With the Devil.
What's it about?
Gary has a secret: he's in love with his friend Lacey, but doesn't know how to tell her. Or how to get her away from her boyfriend Trevor.
Huh. In love with a female friend but keeping it a secret while hoping she magically falls for him. Didn't I just say last time that nobody likes that guy? And he's the protagonist? Awesome. Great start.
Anyway. The show is told largely in flashback, as Gary tells his story to a sympathetic bartender after it's all gone wrong. Gary likes Lacey, Lacey's with Trevor, Gary unloads all of his problems on his best friend Becky (who harbours inexplicable feelings of her own for Gary, the poor thing)… when he gets an offer of help from an unexpected source: Lucifer, the Morningstar, Satan, the Prince of Lies… who insists Gary call him Ted. Ted's a nice name.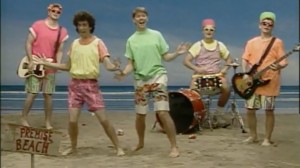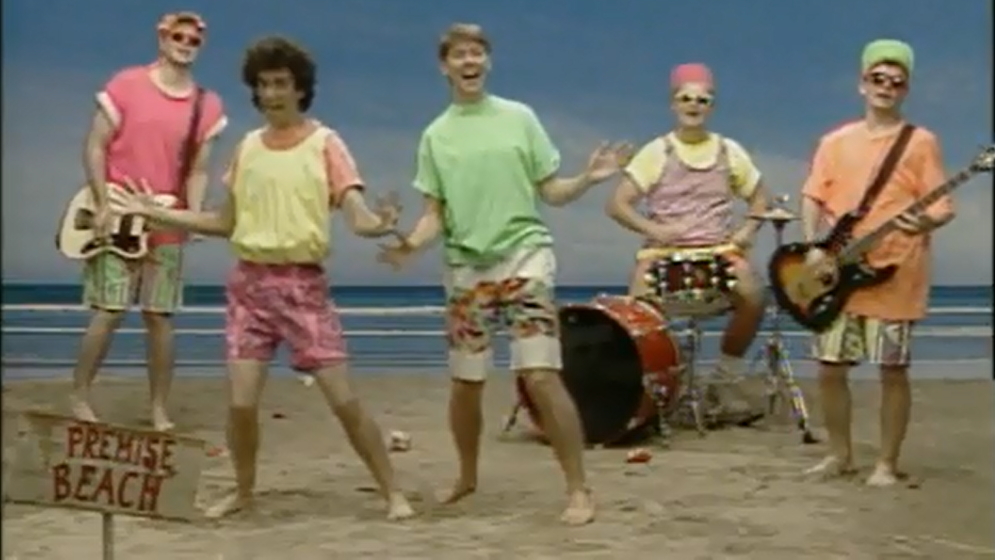 So it's a romantic comedy in which a man seeks romantic advice from the devil. Naturally, Ted's advice is ultimately less than helpful, Gary learns too late that Ted was never really on his side, souls are at risk, the Bartender turns out to be God, and there's some kinda flimsy Deus Ex Machina which results in everyone surviving, nobody losing their soul, and Gary very much NOT getting the girl. Even at 22 I was pretty sure Gary didn't actually deserve any sort of reward when this whole thing wrapped up, and that the real lesson was "Get over Lacey, you moron."
So why did that happen?
I had decided, after my annual trip to gorge myself on theatre at the Edmonton Fringe, that the Devil always gets the best lines. Thus, I wanted to play the Devil in something, and get all the best lines. So I wrote a play in which I could do that. I'm not proud of this. In theory, it's allowable to say "I wrote this play, and this is the part I want," but saying "I wrote this play and this is the part I shall have" just feels skeevy to me now. But anyway. I wrote my show about Gary's doomed struggle to win over Lacey, filled it with jokes whenever possible, ensured that Ted was getting some quality one-liners, and handed a draft to Jason Garred for feedback.
How'd it turn out?
Jason's feedback included the most useful thing I'd heard or would hear before I started taking classes. "If you'd written every character to be your dream role, this would be amazing."
Ted was funny. Gary was decent. Becky was so-so at best. Lacey and Trevor were paper-thin. Looking back I don't think it was ever clear what Gary saw in Lacey, or what Becky saw in Gary. I think God as the Bartender worked okay, but I wish I could say I was confident in the ending.
I always try to write women as well as I can. I struggled long and hard to improve on that front. And whenever I doubt my progress, I think back to this script, to Becky and Lacey… and I feel better. Because there can be no doubt I've improved since I wrote those two. Yeesh.
This show introduced a recurring theme that would haunt me throughout my writing endeavours, one I didn't even know was there until a friend spelled it out for me 11 years later when he explained it to the cast of a show I'd written. The theme? "Man and woman cannot be friends." Simply put, create a friendship between a man and a woman, eventually one of them will want something more. I had no idea this was a central theme of my plays until he said that, but here it is, all the way back in my first solo project. "Man and woman can never be friends" is all over this thing. There is not a truly platonic relationship to be found.
It also fits into my preferred three-phase story structure:
1. Establish premise.
2. Hijinks ensue.
3. With sexy results.
Step three is optional, but that there is the bare bones of good comedy. And, in this case, mediocre comedy.
When we return to Danny G Writes Plays, we'll see how I took "write every character like it's your dream character" to heart.