Salvage wasn't the only script I managed in 2003. Before it was even done being edited, I had another first draft ready to go. Well, sort of ready to go. Salvage was chosen to perform first because it was thought to be closer to ready for the stage. And they weren't wrong: my other script from that year was when I truly learned to love the editing stage, as there were a whole lot of rough spots needing to be reworked.
But I'm getting ahead of myself. Ladies and gentlemen, dear readers, The Spy Who Left Me.
What's it about?
Five years ago, Tommy Wexland (why am I this bad with last names? I can't explain it) suffered a blow when his wife Alexis disappeared without warning. Today, he's juggling Mr. Kane, the new executive visiting from Chicago, his on-again off-again girlfriend Fiona visiting from England, and his overprotective little sister Devra, who's wondering why Alexis has started getting mail delivered at Tommy's apartment again.
Soon the invitation to a party delivered to Tommy but addressed to Alexis is unraveling the truth: Alexis was a spy who went rogue, Fiona is an MI6 agent out to bring her in, and the man from Chicago is behind everything. And Devra would like it known that she totally called that something was off about Tommy's ex.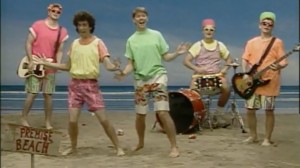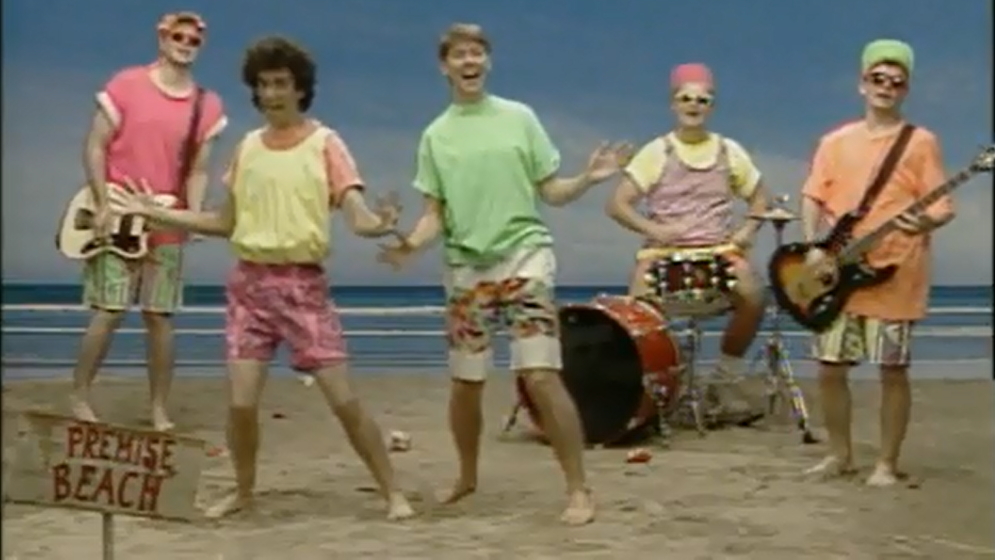 Why did that happen?
The weird thing is that at the time, if you'd tried to tell me I was writing this script as a way to deal with my wife and I splitting up, I'd have not only denied it but actually believed you were wrong. So let's leave aside the obvious answer of "Impending divorce" and look at what I thought were the reasons I wrote this play.
Simply put, it's Len Deighton's fault.
As my marriage was crumbling, I'd been reading Len Deighton's classic 80s cold war spy novel trilogies, Game, Set, and Match and Hook, Line, and Sinker. The two trilogies (which apparently were followed by a third, Faith, Hope, and Charity, which I should really track down) deal with Bernard Samson, a jaded, middle-aged secret agent working for MI6, and a complicated chess game of defections and double agents between his employers and the KGB, particularly the East German branches. In Game, Set, and Match, while trying to recover agents from behind the Iron Curtain and recruit high-level defectors, Bernard begins to suspect that his wife, Fiona (influence on the script already apparent), might have been turned by the KGB. In Hook, Line, and Sinker, he learns that the truth is far, far more complicated.
From this came the story of Tommy, learning that his wife's life was far more bizarre than he ever guessed, her abrupt departure from his life, and her return, which brought with it even more chaos than her leaving.
And once I'd finished the first draft, I finally read Spy Sinker, and realized that I'd come at this entire project wrong. You see, while the first five novels are told from Bernard's point of view (in the first person, no less), Spy Sinker retells the entire story from Fiona's perspective. And that made it clear: I'd been writing Alexis all wrong, letting the more colourful spy antics of Alias' Sydney Bristow shape her, rather than the bleaker, more grounded world of Bernard and Fiona Samson. Alexis hadn't been on a fun adventure the last five years. Alexis had been in hell. Her life must have been exhausting even before she went on the run, and that meant that I had to rewrite the entire second half to correct this.
At which point, the script became too weighted against poor Fiona (my character Fiona, not Fiona Samson… lord that makes this more confusing than it has to be). Now my test-readers were convinced that Alexis was the one to root for, and Fiona was no good. (Well, except one reader who kept her draft-one dislike of Alexis and now hated both of them) I felt this was too easy, and thus had to rewrite the first half to make Fiona more sympathetic and level the playing field.
The Devra scenes worked fine, though. Minimal edits there.
How'd it turn out?
Last year, on a Calgary Comic and Entertainment Expo panel I was doing on writing, someone in the audience asked what were our most embarrassing moments as playwrights. I forget what my colleague Ben said, but for me, there was only one answer: the night my ex-wife came to see this play. Suddenly the veil was lifted, and I was like I was seeing it for the first time. All the people rushing to assure Tommy that he was a good man, that he didn't deserve all the things that had happened to him, and the fact that this ordinary schlub had two women–no, two glamorous secret agents fighting over him… the post-divorce wish fulfillment was oozing out of every pore of this thing and I could not unsee it.
Aside from that, though.
Other significant changes were needed to ready this thing for the stage. I had to ditch the narration, because once again having the leads narrate their story between scenes was just terrible, I mean god-awful, but unlike Jade Monkey I managed to figure that out before we started rehearsing. Kane's comic henchmen, Rose and Stern, had to be made less wackily inept. But the end product was… pretty okay, I think? Sorry, I cannot see past the grotesque wish fulfillment aspects far enough to give any sort of judgement on overall quality. And maybe that tells you everything right there.
Would you stage it again?
Can't say that I would. Not without a top-down rewrite. Back then I did a lot of "quiet, everyday guy dragged into bizarre circumstance" stories because that's what Neil Gaiman did in Neverwhere, and I love the crap out of Neverwhere, but man I was not good at it. Instead of an everyman on a classic Hero's Journey like Neverwhere's Richard Mayhew, I came just shy of writing an Alias fanfic in which Sydney Bristow meets an obvious author-surrogate and falls for him because he has such a rich inner life despite the fact that he barely leaves his apartment. It's sad it what it is. I can't go back. I won't.
No, if Spy Who Left Me were to return, it would have to change drastically. Tommy and Devra would still be at the center, but the story couldn't revolve around Tommy. Other than existing as bait, the larger spy plot shouldn't give two shits about Tommy. Also, around draft three, I had to make a choice. Either the play should be a straight-up wacky comedy, with villains right out of the Dukes of Hazzard, or it could be serious enough that ending in a shootout wouldn't be a jarring change in tone. I picked the latter. Maybe I should have gone the other way. Maybe that's how this play would work.
Also, I just learned that in 2011 the title got jacked by the first in a series of romance novels called the "Ex Agent" books. Not sure if that impacts this play or not, but… don't love that turn of events…
Repeated Theme Alert
The Quiet, Shy Protagonist The Ladies Still Unaccountably Love rears his whiny, stupid head again. And once more I took a moment to make sure everyone knows he's good at sex. I had friends, I don't understand why they didn't try harder to stop me.
Funny yet menacing villains round three. Kane was the heavy, Rose and Stern his comic henchmen. Rose and Stern were born from my regret that I didn't make Supervillain's unnamed henchmen the Rosencrantz and Guildenstern (see what I did there?) of that play. They're not terrible, but they do clash tonally with everything else happening.
So how was this one about your divorce? We… I think we covered that, didn't we? I mean, how is it not?
Next time on Danny Writes Plays, a break from divorce-based therapy-writing to do something ridiculous.