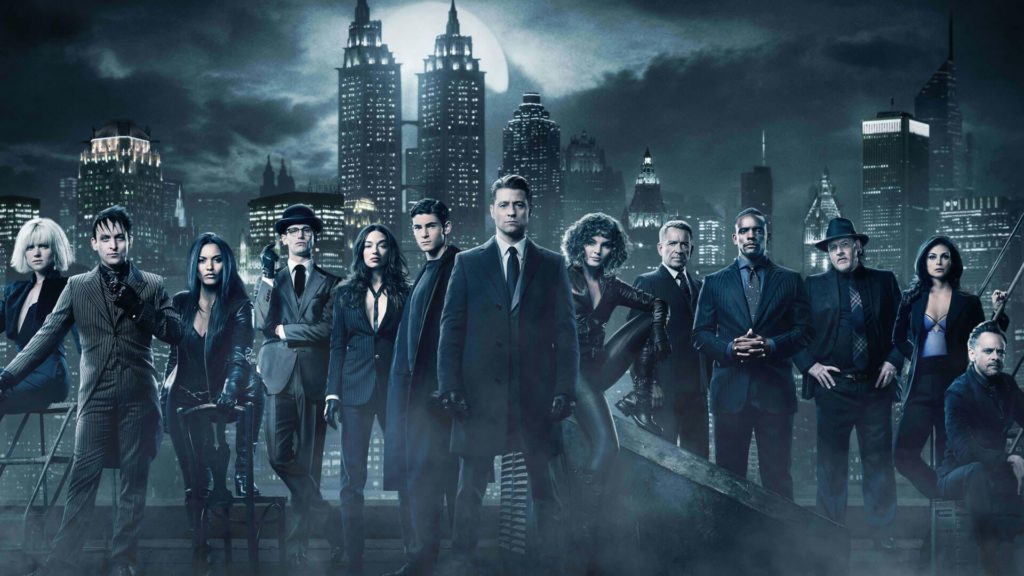 Five years ago, Fox greenlit a series about Gotham City in the years before Batman. Why? Out of faith in one of comicdom's better supporting casts of flawed do-gooders and colourful villains? Maybe, but as I've explained in the past, there were better ways to do that. Maybe it was because Smallville lasted ten years and– ten years. Son of a bitch. I watched that show for a decade. That is not a trivial percentage of my life. I was young and married and full of hope when that started, thinking George W. Bush was as bad a president as we'd ever see… all of that sure changed…
Anyway, five years and 100 episodes later, Young Jim Gordon's quest to redeem Gotham City but not to a point where it wouldn't eventually need a bat-themed superhero saviour has come to an end.
Earlier this season, I did defend portions of Gotham, if only to underline all the problems I had with Cloak and Dagger's first season, but in the end… and we have hit the end… it was unique. Not in its subject matter… "DC Prequel Show Named After a Place" is basically a genre at this point… but in its devil-may-care bonkers approach to the subject matter. Gotham's willingness to try any idea, no matter how insane or ill-conceived, led to some truly operatic battles between order and chaos, many of them really stupid, some of them bizarrely compelling.
As we say farewell to Gotham and brace for the showrunner's new prequeller prequel Pennyworth…
I thought it worth a look back, through the veil of this 12-episode final season.
If anything else… they made 100 episodes of a show about the origins of Batman and a large amount of his rogue's gallery that never said "Batman," "Joker," or "Catwoman" out loud, and that's… kind of an achievement?
Next page: The Persons of Interest, or Lack Thereof