So this week was the network upfronts, when the US networks announce what new shows will be hitting screens next season, and what bubble shows have gotten the axe. And I have… some reactions. There was enough good news (for me, at least) to file this one under My New Favourite Thing… save for one piece of news. But we'll call the upfronts this week's New Favourite Thing just the same.
Allons-y.
Gotham
Okay. I have spoken out against this show in the past. "Smallville but about Batman" seemed like a woefully bad idea. But the trailer… the trailer does not look awful.
And I just want to get this out of the way: yes, I complained about the series existing. Yes, I was afraid of watching another Smallville. But that's because I knew, deep down, that if this show made it to air, I was going to be watching it. And the trailer not being terrible doesn't dissuade me from that being an inevitability.
As a bonus, it may not be full-on Smallville. It certainly helps that it's on a network other than the CW, which seems contractually obliged to slather a minimum amount of teen soap-opera and pretty 20-somethings on anything they air. So it may not be about Bruce Wayne going through puberty and moping over not being able to ask out Selina Kyle because he needs to focus on his Batman training. It's more about the struggles between the cops and the criminals, in particular Jim Gordon, freshly arrived in the GCPD, and young Oswald Cobblepot, climbing the ranks from low-level henchman to, ultimately, the Penguin. And there might yet be some material to mine here.
Will it turn out that Bruce's parents' death is part of a larger mystery? Maybe. Would that be a stupid thing to do? Yes, absolutely. The whole "Become a bat" thing hinges on the fact that his parents were killed in a random street crime, thus to make sure no other child suffers as he did he needs to take on all criminals, not because they posed a threat to some sinister organization. (Although if the showrunners wanted to sneak the Court of Owls into the works, I wouldn't complain.)
But there is a chance that I won't have to hate myself too much when I ultimately start watching it in September.
The Flash
This one, on the other hand, I'm nothing but excited for.
Two years ago, I learned that the CW, looking to replace Smallville, had greenlit a TV show based on Green Arrow, albeit a new take on the character and not the continuing adventures of the Smallville version. That a TV show based on Green Arrow, a character I like but not exactly an A-list DC superhero, would even exist seemed improbable. That it would a legitimately good, sometimes great series was nothing short of miraculous. And now the producers have gotten the go-ahead for their spinoff featuring Barry Allen, the Flash.
Arrow has been soaked in DC lore, filled with Easter eggs and reference characters, and Flash looks to be even more so. There are already three supporting characters pulled right out of the comics. Eddie Thawne of the Central City Police sounds like a play on Eobard Thawne, better known as Flash's arch-nemesis Zoom, the Reverse Flash (that is not going to sound less ridiculous out loud but he actually is pretty deadly)…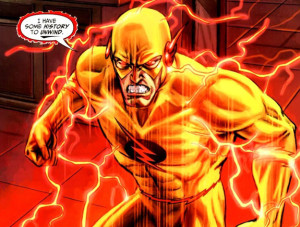 STAR Labs scientist Caitlin Snow sounds like she may be destined to become her comic book counterpart Killer Frost…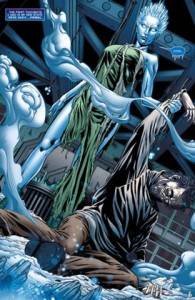 And her associate Cisco Ramon has been making a comeback lately as Vibe, once upon a time the most regrettable Justice Leaguer.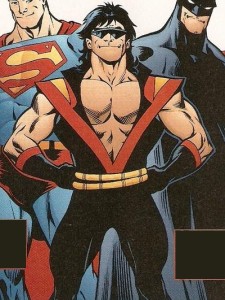 With his uncomfortably over-the-top Latino streetwise attitude and powers derived from… erm… breakdancing, Vibe has long been seen as a cautionary tale about trying to create new superheros while freebasing cocaine, as I'm pretty sure was standard practice for most of the 80s. Not just comics creators, pretty much everyone was on cocaine in the 80s. DC head honcho/Flash executive producer Geoff Johns is on a mission to redeem Vibe, having rebooted him in the comics…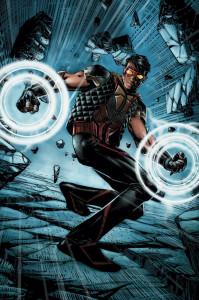 …and now sneaking him onto TV. We'll see how this goes.
So yes, absolutely I'm excited to see the Flash return to TV. I enjoyed it in the 90s (that show holds up better than I expected), I enjoyed the Arrow two-parter that introduced Barry , and I'm excited to see actual super powers added to the Arrowverse, which remains the best comic property on TV. Yes, by all means, give me The Flash as a companion show to Arrow.
Elsewhere, also on the CW…
iZombie
I don't know much about the comic iZombie. I read a preview for it that looked intriguing, but never got around to picking it up. Basically, a young med student finds herself turned into a zombie, needing to consume brains. So she feeds off corpses, and in the process also absorbs the dead person's memories. Which gives us our TV show's premise: she helps solve murders, using the victim's memories to help her. Not entirely unlike Pushing Daisies, where Ned the Piemaker could revive the dead just long enough to ask who killed them. And it's from the creator of Veronica Mars, and co-stars Mr. Sark from Alias, so what the hell, I'm on board.
And there's still more comic-based news…
Marvel's Agents of stuff
Marvel's Agents of SHIELD is back for a second season, and will be joined on ABC by Marvel's Agent Carter, a spinoff series for Captain America's love interest from his first movie. Now, Agents of SHIELD did not exactly hit the ground running. Their larger plots moved too slow, they spent too long being weirdly reluctant to use anything from Marvel comics, their villains made the killers-of-the-week from Hawaii Five-0 look like Heath Ledger's Joker (We're pagan anarchists, so we're smashing things! Because, um, anarchy! Right?), the high-tech touchscreens they used to solve every problem were dull, and their cast was a little bland, especially leading man Grant Ward.
Gonna spoil some stuff now.
But then came Captain America: The Winter Soldier. Then came the fall of SHIELD, following the revelation that they had been utterly, thoroughly infiltrated by Hydra, since the very beginning. And for Agents of SHIELD, everything changed. And it suddenly became a show worth watching for something other than Agent Coulson. Bill Paxton gave an amazingly compelling face to their season-long nemesis, the Clairvoyant. The head of the AIM-from-Iron-Man-3-knockoff Centipede was not a precog, just a high-ranking SHIELD agent who was actually Hydra the whole time. Even more amazing? Agent Ward finally became interesting once they revealed that he, too, was Hydra. It took them 17 episodes, but Agents of SHIELD has finally become a show worth renewing, so I'm interested to see where they go from here (with SHIELD dismantled, backsliding to the show they used to be is pretty much impossible).
And Agent Carter might be okay as well. Peggy Carter was no Phil Coulson, and I worry that they'll feel a need to remind us she kind of dated Captain America for a bit way more often than they need to, but we'll see how they do.
Okay, that's Marvel (who could probably cut back on putting "Marvel" before the name of everything they do… "Marvel's The Avengers" was necessary for copyright reasons, but "Marvel's Agent Carter" is pushing it). Back to DC, because there's still more.
Constantine
Ever since bringing him out of their mature readers line and back into their mainstream comics, DC has been milking John Constantine, magician and conman who sometimes begrudgingly saves the world from demons and monsters, for all he's worth. And now he will officially be coming to NBC in his own show. I have to say, they have nailed his look…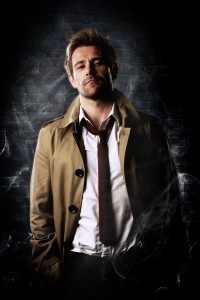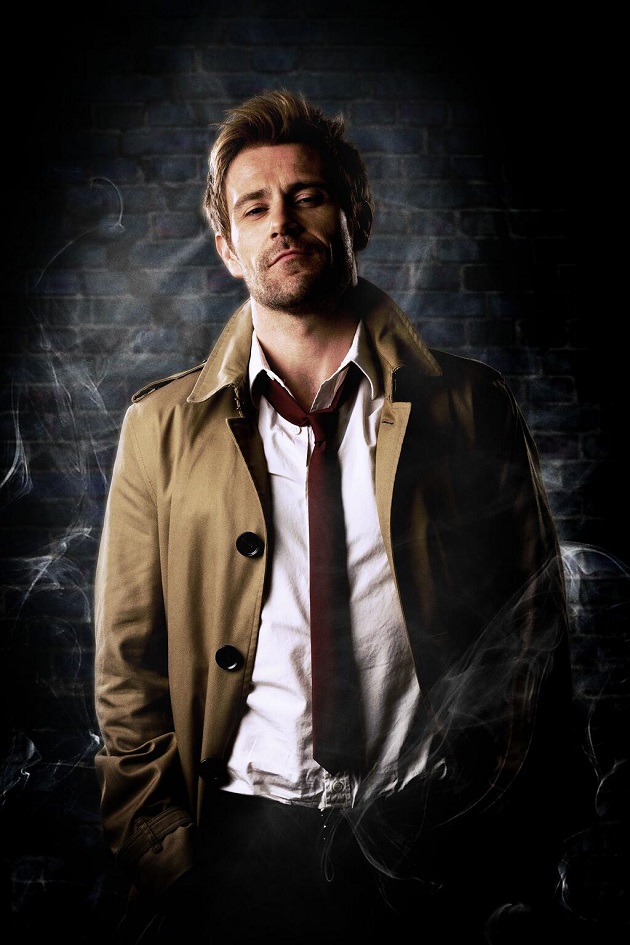 …and the descriptions of the show imply they're capturing his edge as best they can on a broadcast network. Okay, fine, they didn't cast Mark Shepard (still time to get him in as a recurring villain), and unlike Flash it's basically guaranteed to never cross over with Arrow, likely existing in isolation from all other DC properties. But I'll allow it. Constantine doesn't need crossovers to be cool. And it might not be on HBO, but just look at what NBC lets Hannibal get away with. Oh, hey, that reminds me…
Hannibal
Third season! Despite being chronically low-rated, Hannibal has scored a renewal once again. I've already discussed my love for this show, despite its overwhelming grimness, and the opportunity to get more, to see the show continue to inch its way towards the events of Red Dragon, is definitely good news. I'm used to losing the shows I love: Fox lives to cancel geek-friendly shows, and I still recall the year ABC cancelled six shows I liked or loved in one season. But NBC… NBC gave Chuck five seasons when the ratings never fully justified it, so they've earned some love from me.
Even though not all their news thrills me.
Community
After five seasons on the brink of cancellation, two of them as a mid-season replacement with vague commitments to air eventually, Community has finally come to an end.
I'm of mixed feelings. At it's best, Community was the sharpest, funniest, and smartest comedy on television, with gags ranging from broad to so subtle you barely see them, and one of the best ensemble casts in recent memory. At it's worst, it was a desperate attempt to trade on mass-market quirkiness, inside jokes and references to fan-favourite episodes. Season four, in other words. The year NBC thought they could live without the series' creator, Dan Harmon.
A year ago the only reason anyone would have been sad to see Community go was that it would be a shame for a show that used to be so brilliant to end on the worst episode they'd ever done. But then, miracle of miracles, Dan Harmon was re-hired to run the show, and they pulled themselves back from the brink. They weren't at their peak, especially after Donald Glover left, but they were Community again. But now that's over, with our final sentiment being Abed's claim that if they weren't back soon, it was because an asteroid had hit the Earth and killed everyone. "And that's canon."
Maybe it's for the best. Maybe Community should end now, while they were still a show worth loving, before sinking back to where they were a year ago, somewhere between self-parody and Community fan-fiction masquerading as the real thing. I'll miss the Greendale gang, to be sure, and if a cable network throws them a lifeline (something that gets rumoured every time a cult favourite gets cancelled but only rarely happens), I'll follow them, but for now… you either die a hero, or live long enough to see yourself become the villain. Right now we can believe the sixth season (and the movie) would have been hilarious. An actual sixth season might have proved us wrong, especially if losing John Oliver (again) and Jonathan Banks (surprisingly effective replacement for Chevy Chase) hurt the show as much as losing Donald Glover or Dan Harmon.
That said, if a Kickstarter titled "Fine then, FIVE Seasons and Movie" turns up, I'm on board.
Any or all of the shows I've mentioned could be joining Community on the scrap heap by Christmas. But hopefully they don't, because most of them sound fun.