Best Male Lead
Lots of departing leads this season, and with Lucifer's fifth season delayed by COVID, Tom Ellis isn't in the mix (save for that best guest star thing from earlier), so the field is a little more open.
Honourable mentions: Jeremy Irons held up an entire plotline almost single-handed in Watchmen; Alex Lawther brought new levels of vulnerability to James in The End of the F***ing World; Dan Stevens had a more sedate final season but with some solid musical numbers on Legion; Matt Ryan's still killing it as John Constantine on Legends of Tomorrow.
But two of our departing leads are too close to call.
Bronze: TIE: Stephen Amell as Oliver Queen, Arrow; Dominic Cooper as Jesse Custer, Preacher
Two leading men in what they knew was their last go-round in this role, both determined to leave it all on the field… it was impossible to choose one to be on the podium and one to be an honourable mention. Here's why.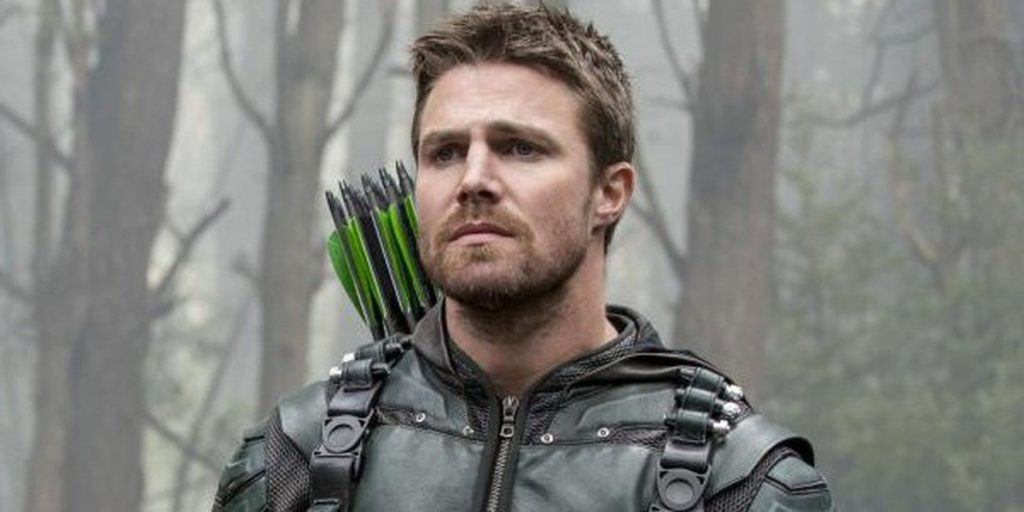 Nearly every episode of Arrow's final season involved either a heartfelt reunion or heartbreaking farewell for Oliver Queen, often both, and whether it was the subtly played heartbreak of his farewell to an alternate version of his mother, his last goodbye to his sister Thea, or getting to know the future, adult versions of the kids he had to leave behind to stop Crisis, every episode (except the one he's not in) had a big emotional beat for Oliver, and Stephen Amell hit each of them out of the park. This was the end of the road for Oliver Queen, and he went out on top.
(Was shouting "You have failed this universe," a variation of his classic catchphrase, at the Anti-Monitor a little cheesy? Sure. Did I love it? You betcha.)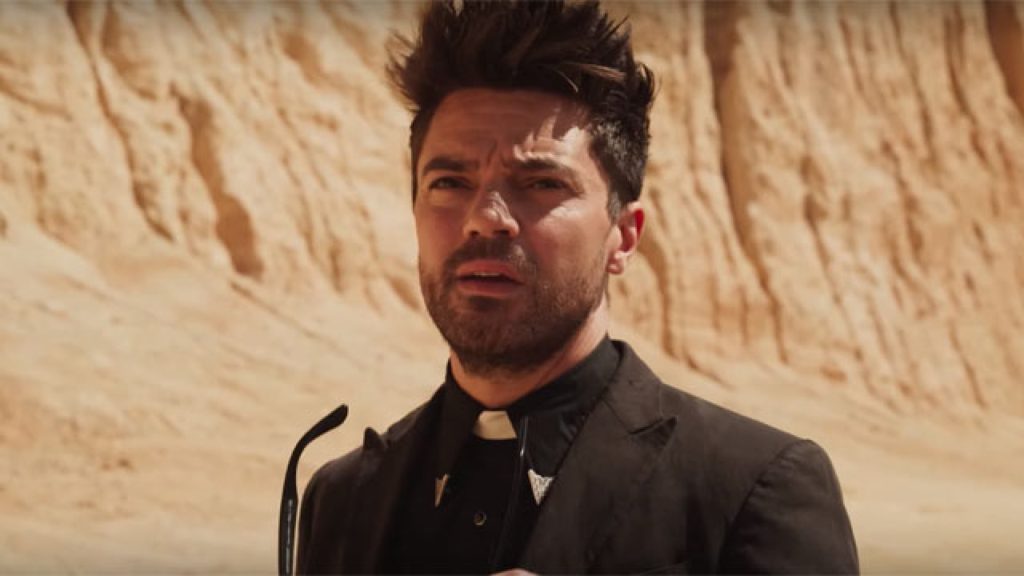 Meanwhile, the accelerated pace of Preacher's final season put Jesse Custer through the wringer. From his attempts to spring his pal Cassidy from Masada, to his "Book of Job"-esque trek to Australia, to finally confronting God, and the desperate attempt to stop Armageddon, Jesse was pushed to his limits, and Dominic Cooper delivered every step of the way. He always did. Gonna miss him.
Silver: Christopher Meloni as Nick Sax, Happy!
If nothing else you have to admire how fearless Meloni's performance is in this show. Nick Sax gets into some crazy, undignified nonsense over the course of either season, and Meloni fully commits to every second of it, while spending most of the series talking to an imaginary flying cartoon unicorn. Nick Sax is manic, unhinged, struggling to contain the darkest parts of himself in order to reach out for something better, and no matter how ugly the journey gets, Christopher Meloni makes it hard to look away. And he's pretty funny, too, which can't be easy with material this consistently bleak.
Gold: Karl Urban and Jack Quaid as Billy and Hughie, The Boys
The core of The Boys is Billy Butcher and Hughie Campbell. Billy's crusade to bring down the Homelander and the rest of The Seven, and Hughie's reluctant indoctrination into Billy's black ops squad. Karl Urban is perfect as Billy, capturing his brutal, savage, but strangely charismatic nature, and his do-and/or-die crusade against Homelander. And Jack Quaid was easily his equal as Hughie, the meek, timid, electronics store employee dragged down a dark path of sinister deeds he is in no way prepared for, haunted by the death of his girlfriend, and trying to build something real with one of the very supers he's supposed to be spying on. Billy's a slow burn of rage, Hughie's a wildfire of panic, and both are a hell of a roller coaster to watch.
Best Female Lead
At the risk of repeating myself from last year, it's great having so many complex, dynamic, powerful women on comic TV shows. Great in every way but having to pick the three standouts.
If I thought anyone would read nine entries, I'd be tempted to make it a nine-way tie, but this post's already getting long. So here comes our longest yet honourable mention list, because there are just way too many legit gold-medal contenders, as this one's a game of inches.
Honourable mentions: Melissa Benoist barely misses the podium for the first time in five seasons, but she'll be back, 'cause she excels as Supergirl; Rachel Keller did great on Legion as Sid Barrett became the show's true hero (with some speed bumps); Jessica Barden put a more human and sympathetic face on PTSD as Alyssa in The End of the F***ing World than any single character in two seasons of The Punisher, which made that a central theme; Katherine McNamara earned a spinoff (which may or may not happen?) as Mia Queen, the new Green Arrow; Ruth Negga shone as Tulip in the final season of Preacher…
Nope. Can't do it. I'm breaking the rules on this one and we're all going to have to be okay with that.
Bronze: Erin Moriarty as Annie January/Starlight, The Boys
Jessica Jones vet Erin Moriarty was gripping as she took Annie January from wide-eyed innocent to victim to champion, breaking our hearts with every trauma and revelation that came Annie's way, and earning cheers every time she hit back. Like Pip Torrens as Herr Starr on Preacher, she's made Starlight better and, excuse the expression, brighter than her comics counterpart.
Silver: Regina King as Angela Abar/Sister Night, Watchmen
Angela Abar has a rough ride over these nine episodes… a murder to solve, horrible secrets to learn about trusted friends, big secrets to learn about her own family, stopping a potential apocalypse, and exposing an insidious conspiracy… at the heart of which is the worst-kept yet most-denied secret in America… the fact that American society is, at its core, just infested with racism. I know, big shocker there. The point is, King is outstanding in a meaty role, as the one person at the centre of a massive mystery and minimum two conspiracies, and the only person who can possibly keep the world running in an almost satisfactory way. She brings grace and power to a BIPOC woman out to get justice in a city, state, and country that isn't convinced she or hers deserve it.
Gold: Rose McIvor as Liv Moore, iZombie
Rose McIvor must have had one of the trickiest gigs in television: playing a different variation of her character each week, as the brains she eats to solve murders alter her personality, while still recognizably playing the same person. And she did not slack off in her final year. The various brains are great, Liv's struggles are incredibly moving, and her ending, while not what she wanted, is nearly perfect. Rose McIvor, who by the way is a delight in person, should be moving on to Oscar-bait, not Christmas Princes.
She is amazing. But… there is one person who edges her out…
Platinum: Cobie Smulders as Dex Parios, Stumptown
Like I said, I'm cheating. Couldn't narrow it past four.
I think I've used the phrase "Career-best work from Cobie Smulders" at least twice in regards to this show, so this can't be a big surprise, can it? Smulders is nothing short of electrifying as Dex grapples with guilt, trauma, abandonment, and her need to fight through a swamp of cynicism and self-destruction to help the helpless. She's also funny as hell when the script calls for it. Her performance is the number one reason why you're a dummy if you haven't been watching Stumptown.
Next time… the Year Six Rankings! Twenty-one shows, from "okay" to "Damn great!"