Apparently YouTube videos whose ads donate to BLM charities are a moving target, as YouTube pulled the last one right after I posted it. I've replaced it with this one, which hopefully also works, so give it a spin, and while you're doing that, check out this list of ways you can help fight racism. Find something that works for you, then meet me in the next paragraph.
No, really, I'll wait, go do that. Done? Okay, let's get going.
Alright nerds, we're through the technicals, into the performances. Some of the most brutal, hard to call categories coming at you, 'cause there was some talent this season.
Let's see if I can do them in a sensible order for once.
The Wentworth Miller Award For Best Guest Star
Putting aside series regulars and major recurring characters, who brought something special to their limited appearances, as Wentworth Miller did on The Flash as Captain Cold?
These people did!
Honourable mentions: Haley Joel Osment as a formerly famous child hero on The Boys was just perfect casting; Neal McDonough made one last appearance as Damien Darhk on Legends of Tomorrow, and was delightful as always; and of all the alumni they brought back for Arrow's final season (damn near all of them), the one who most reminded us what they brought to the show, and how much they're missed, was Paul Blackthorne as Quentin Lance. His brief reunion with Oliver and Earth-2's Laurel Lance was particularly emotional.
Bronze: The Crisis Cameos, Crisis On Infinite Earths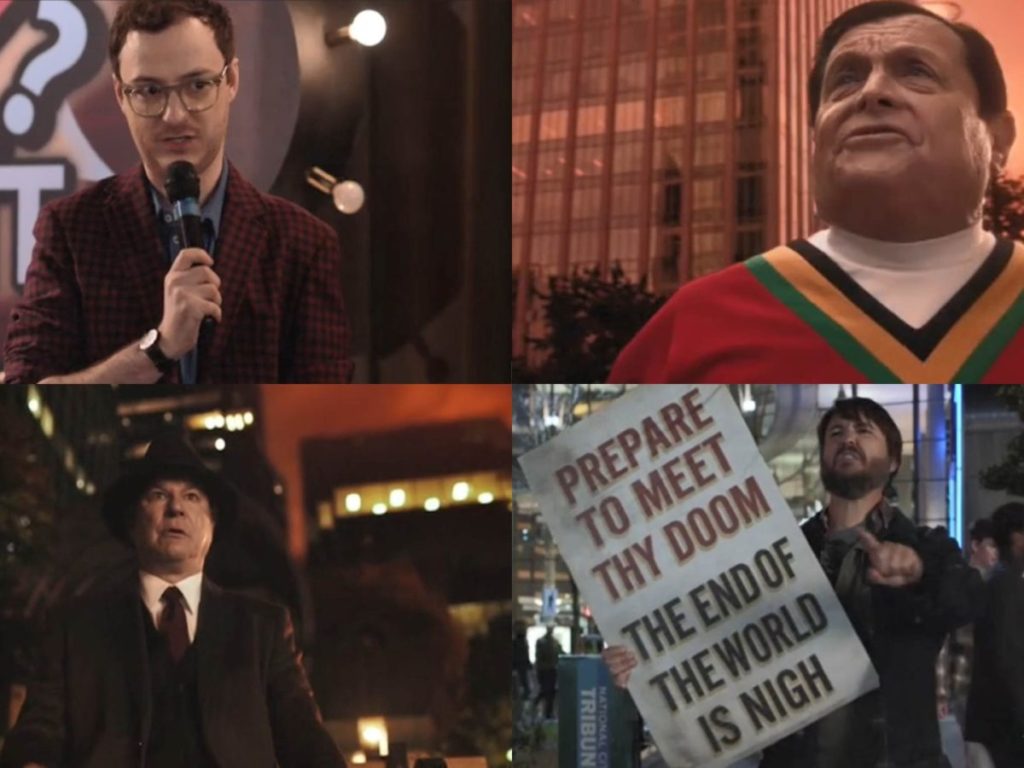 Really all I can do here is present a complete list, except for the dozen and change that were pretty clearly recycled footage from DC Universe streaming shows.
Robert Wuhl reprising Knox the reporter from 1989's Batman; Burt goddamn Ward reprising Adam West's sidekick Dick Grayson; Wil Wheaton as a doomsayer; The Tick's Griffin Newman hosting a trivia night; Erica Durance as both Supergirl's Alura and Smallville's Lois Lane; Johnathon Schaech reprising Jonah Hex; Tom Welling back as Smallville's Clark Kent (punching out Lex Luthor, no less); Kevin Conroy from Batman: The Animated Series bringing his iconic Batman voice to live-action for the first time; patron saint of this category, Wentworth Miller, as the voice of Leonard Snart on an alternate-Earth Waverider; Tom Ellis bringing Lucifer Morningstar to the Arrowverse, face to face with John Constantine; Ashley Scott back in costume as the Huntress from the short-lived Birds of Prey series; John Wesley Shipp reprising his 1990 Flash one last time; Black Lightning finally joining the crew; Ezra Miller giving us a brief meeting of the cinematic and television Flashes; and original Crisis author Marv Wolfman hitting Flash and Supergirl up for autographs (he loves the team-ups, you see).
Is that everyone? I think so? And each one delightful.
(If I had to pick one, it'd be Tom Ellis by a nose, but I don't so I won't.)
Silver: Thomas Lennon as Mr. Mxyzptlk, Supergirl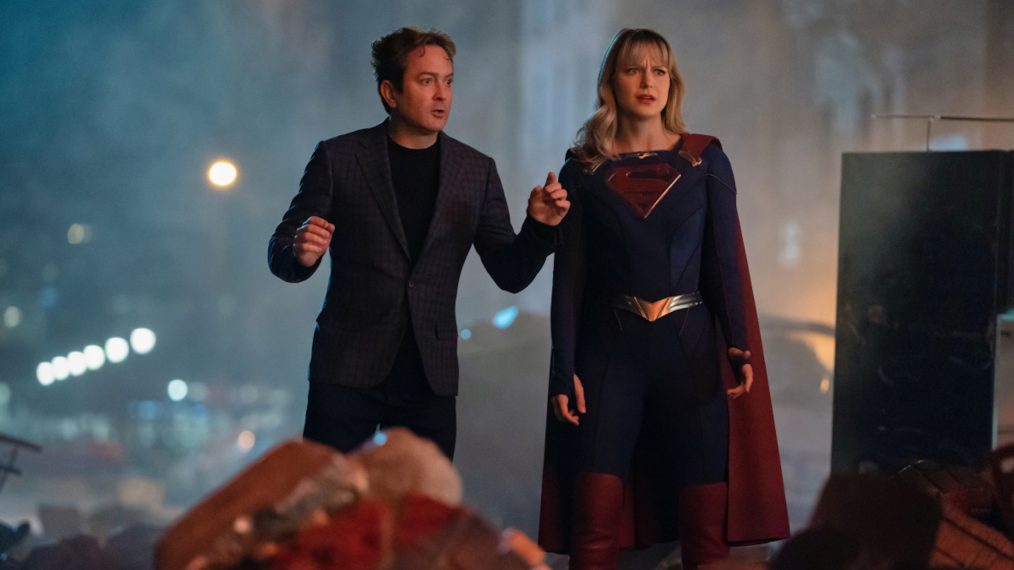 A quick lampshade-hang about why they've swapped out the original actor for someone less dreamy, and Mr. Mxyzptlk came back to Supergirl, and he came back doing what Mxy does best… being an adorable trickster and screwing with the fourth wall. And Thomas Lennon excelled, always finding the humour in Supergirl's 100th-episode trip backwards through the past four seasons, as Mxy and Kara tried to find a moment to tell Lena Luthor the truth about Kara that maybe wouldn't destroy either their relationship or the world. Some of them destroyed the world.
I could really go for an annual Mxyzptlk appearance, if that's an option.
Gold: Jemaine Clement and Jason Mantzoukis as Oliver Bird and the Big Bad Wolf, Legion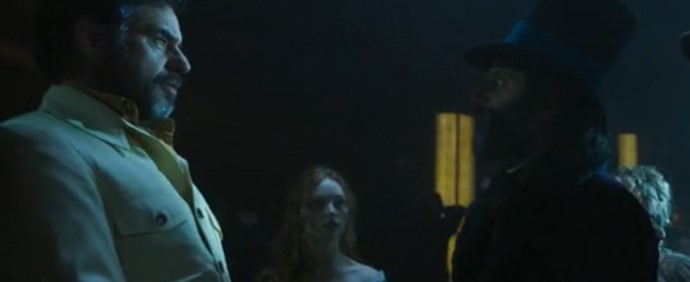 I feel like we discussed this episode and it's rhythmic climax plenty last time. So for now I'll just say that it was an immense delight seeing Jemaine Clement back, and the only thing that improved it was having Jason Manzoukis show up as the (symbolic) Big Bad Wolf, shouting to Oliver not to wait before teaching the baby about syphilis.
And then they rap battled. Come on.
Such a great episode, and these two (with help from Jean Smart) really anchored it.
The Tricia Helfer Award for Rookie of the Year
What new characters on an established show really brought something special, like the way Tricia Helfer's Goddess Charlotte kicked Lucifer up to the next level?
Honourable mentions: Switch on Legion made the entire season three story possible, but she sometimes felt like more of a device than a character; Connor/Superboy was a fun addition to Titans, but he more created his own subplot than added to what had been the main story; Natalie Dreyfuss was great fun as Ralph Dibny's long-awaited true-love-to-be Sue Dearbon on The Flash, but was only in three episodes, and due to reasons probably won't be back.
Read on!
Bronze: Iain Glen as Bruce Wayne, Titans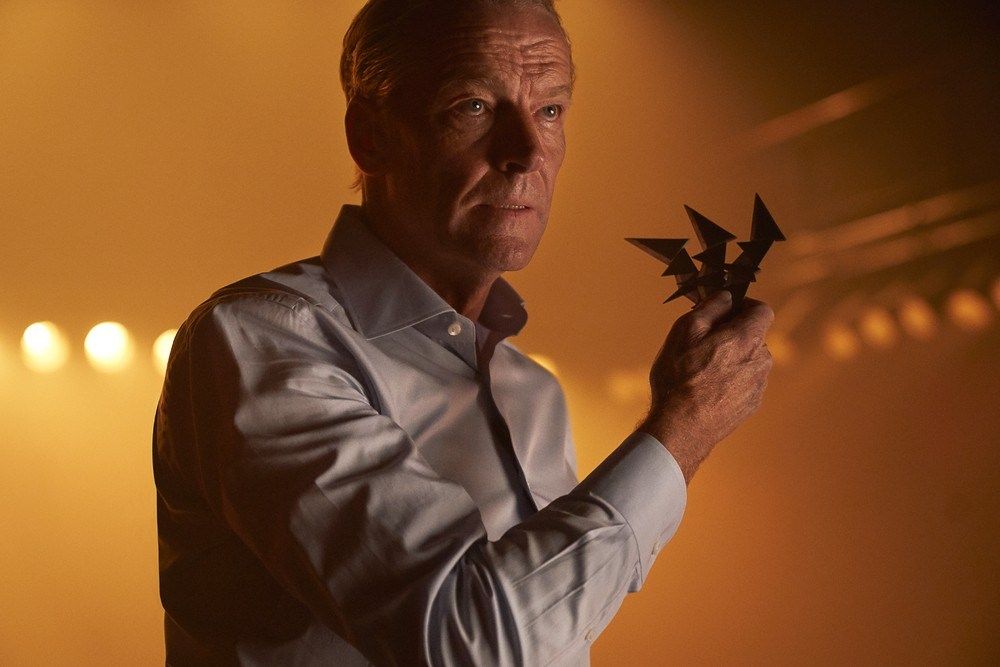 I'm not a big fan of "middle-aged Batman" in general, and I'm not sure what Glen was going for with that Brooklyn accent… sometimes it seems "neutral American" is too tricky an accent, so actors from, in this case, Scotland, aim for something more regional… but damn having Bruce Wayne around was a good and necessary addition to this show. Given how much of Titans revolves around Dick's difficult history with his complicated surrogate father, never seeing him throughout season one was kind of awkward. Whether Bruce was there in person, or an illusion created by Raven, or a hallucination brought on by Dick's guilty conscience*, Bruce added a lot to the season, and if you could roll with the accent, Glen was kinda killing it.
*That last one was actually pretty great, and involved Bruce Wayne doing the Batusi with burlesque dancers, and it was amazing.
Silver: Naomi Ackie as Bonnie, The End of the F***ing World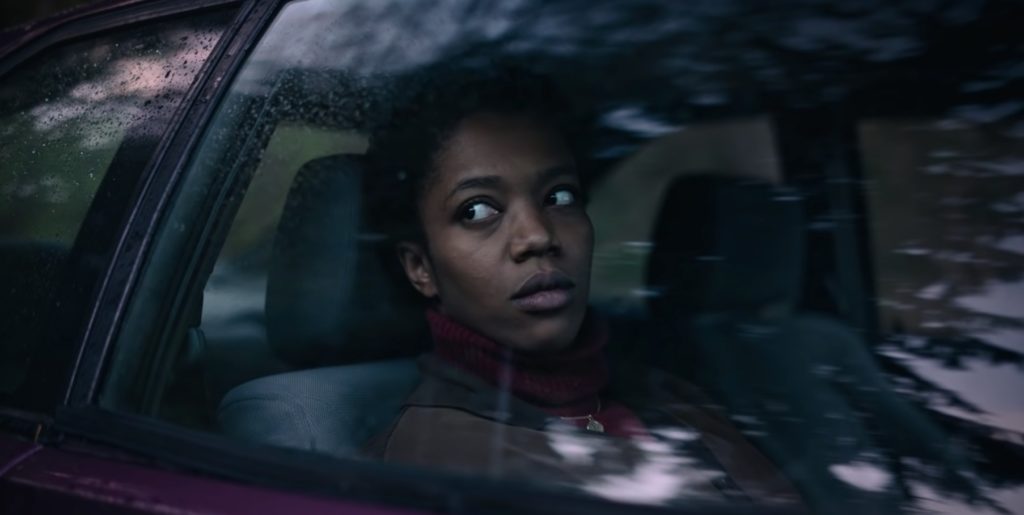 Series one of The End of the F***ing World was about James and Alyssa running from their traumas; series two was about having to confront the consequences. And so it made sense to have the consequences of their crime-ridden road trip personified in Bonnie.
The End of the F***ing World has always been about broken people finding inadvisable ways to face their traumas, and series two brought a new style of trauma to the mix in angry, confused, vengeful Bonnie. "I learned about punishment from a young age," she tells us. Bonnie was raised with abuse and discipline instead of love, and now she has them mixed up in her head. Led astray by what she thought was love, she was personally wronged by the events of series one, and has come to deliver punishment to James and Alyssa. Poorly thought-out, at times hilariously inept punishment. Bonnie makes our road-tripping duo into a trio, and was a welcome addition.
Gold: Shayan Sobhian as Behrad Tarazi, Legends of Tomorrow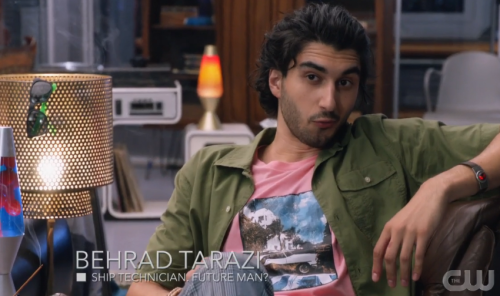 In the third season finale, hacker and freedom fighter from the future Zari Tomaz finally altered her past/our present enough that her dystopia never happens… which means that her family was never hunted by a government that hated metahumans and also Muslims (I think we know any fascist American regime, fictional or currently-in-progress, is gonna come at Muslims), so her brother Behrad was never killed by ARGUS agents, so she never inherited the Zambesi air totem from him… and never joined the Legends. And also her last name is Tarazi now? Don't fully get that last bit. But anyway, the last moments of the previous finale saw Zari erased from the team's history… and replaced by Behrad.
So that left Shayan Sobhian with a bit of a trick to pull off… make this new character feel like a long term part of the team, make his relationships with the other Legends feel lived-in, and make us like him enough that we'd be invested in him sticking around instead of checking our watches wondering when "Internet Celebrity Zari" was going to blow over and things would go back to the way they were last season.
And damned if he didn't nail it.
Behrad instantly felt like an old friend. Whether he was being best bros with Nate and Ray, or revealing that he'd had a secret tryst with Charlie the shapeshifter (which they probably kept on the DL since her primary form looks exactly like Nate's ex), or dealing with his vain, shallow older sister Zari finding out he's a time traveller, Behrad was a welcome addition from episode one, and I was quickly frightened something bad was gonna happen to him since he was only credited as a guest star.
And his presence let them do something fun and new with Zari, which was neat.
Next page: The supporting players